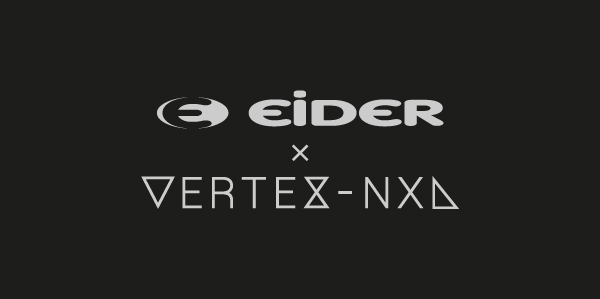 Eider, born in Chamonix, France
is celebrating its 60th anniversary
this year as global outerwear brand
coming together with Dimito
to unveil this first exclusive
collaborative collection to the mass.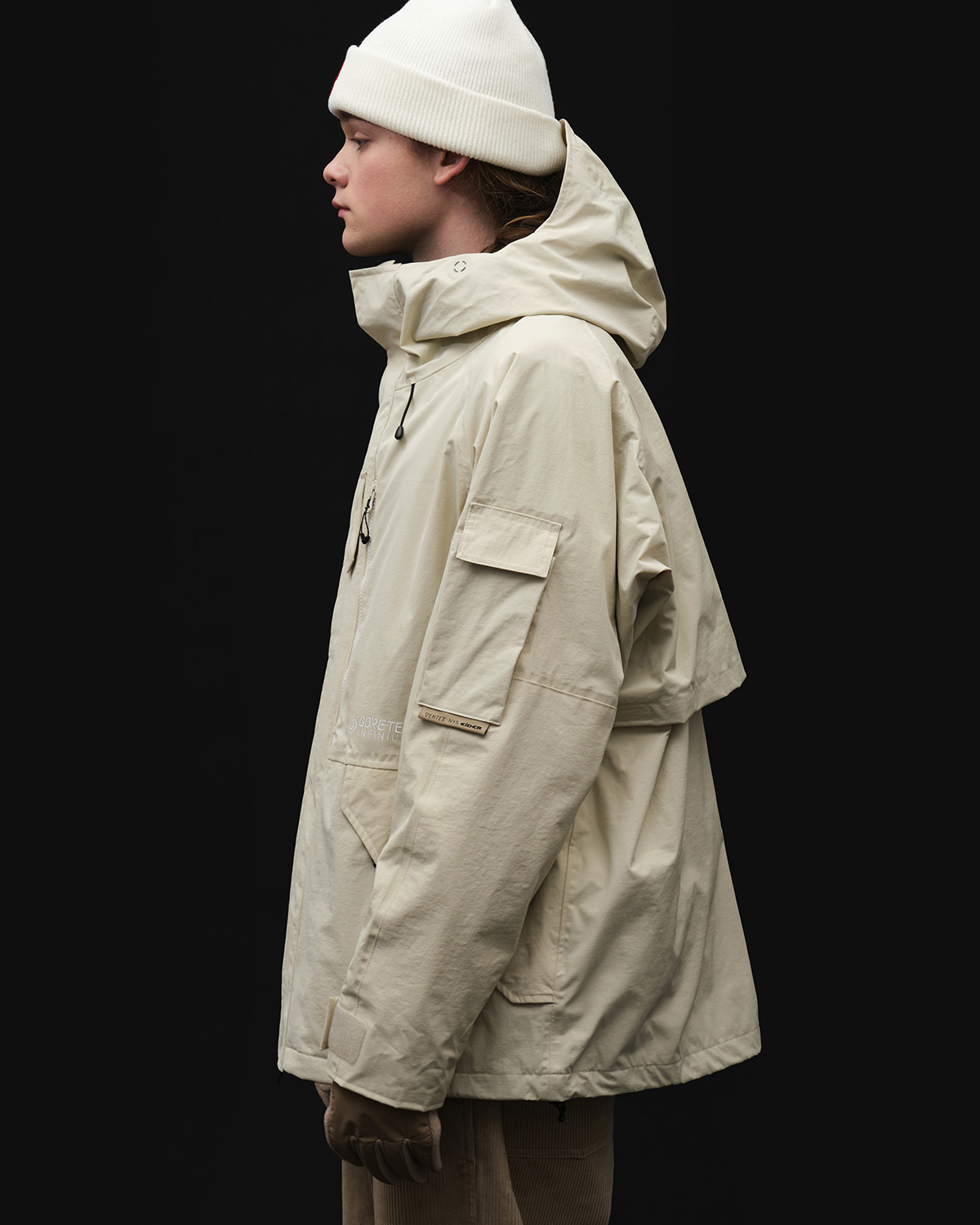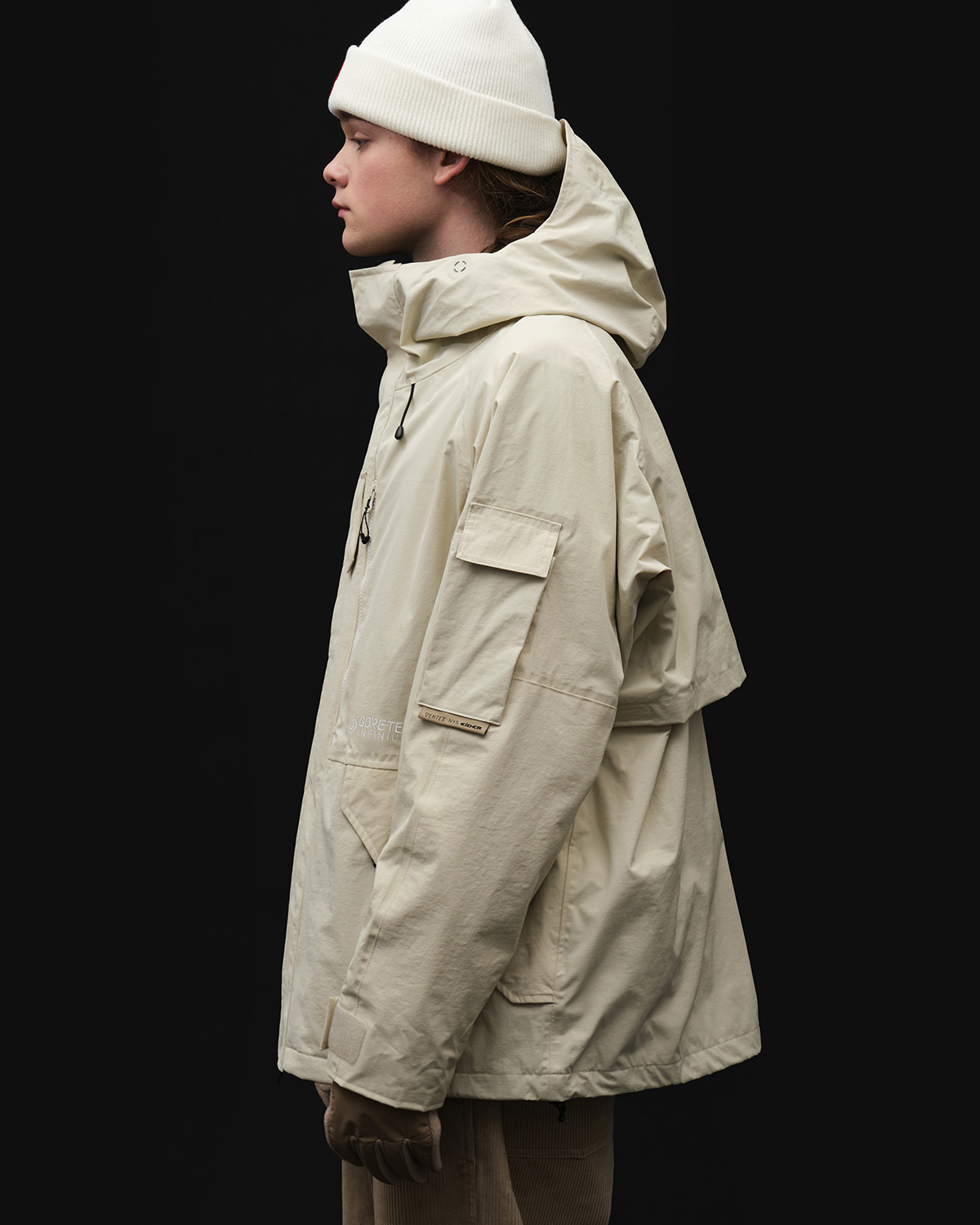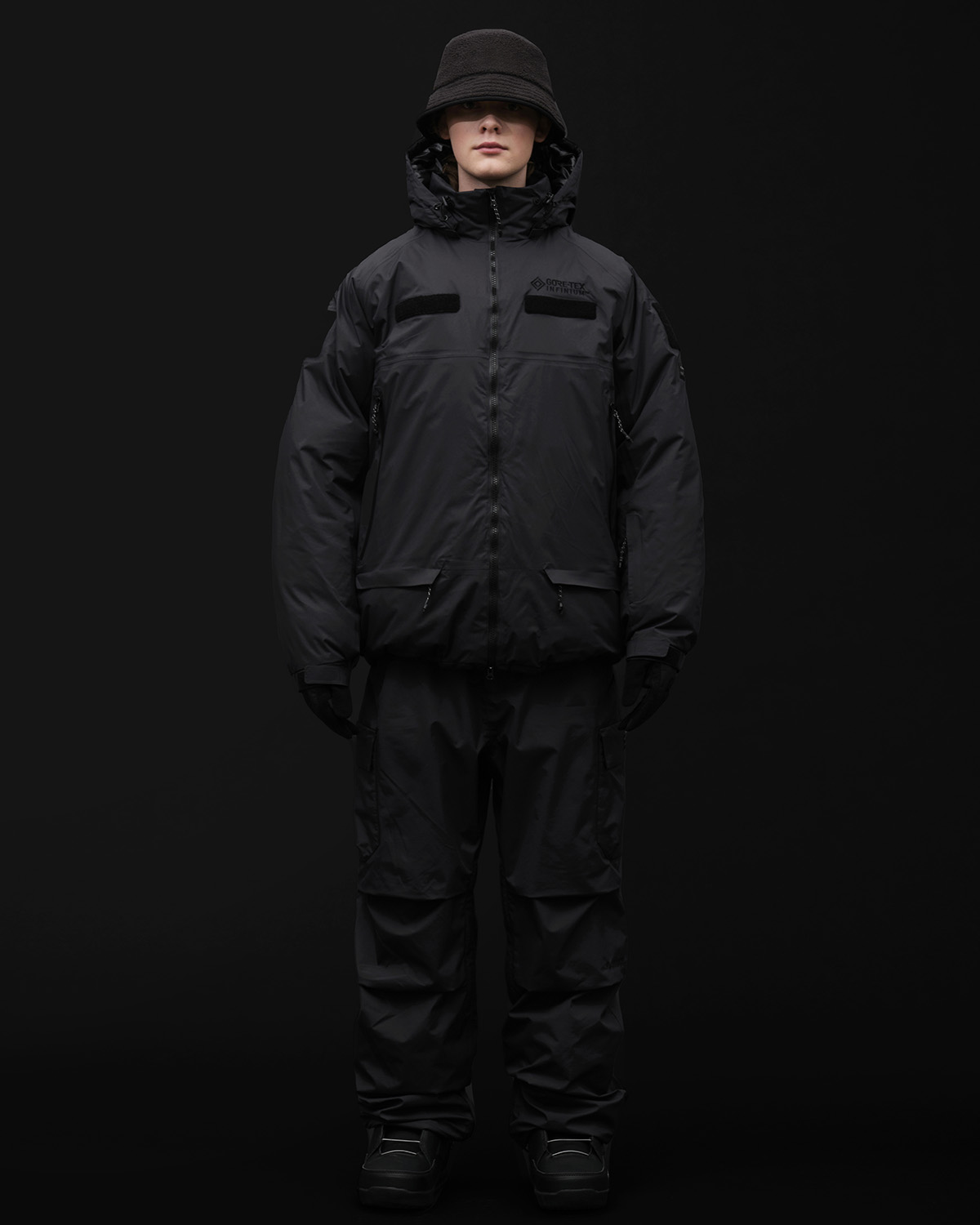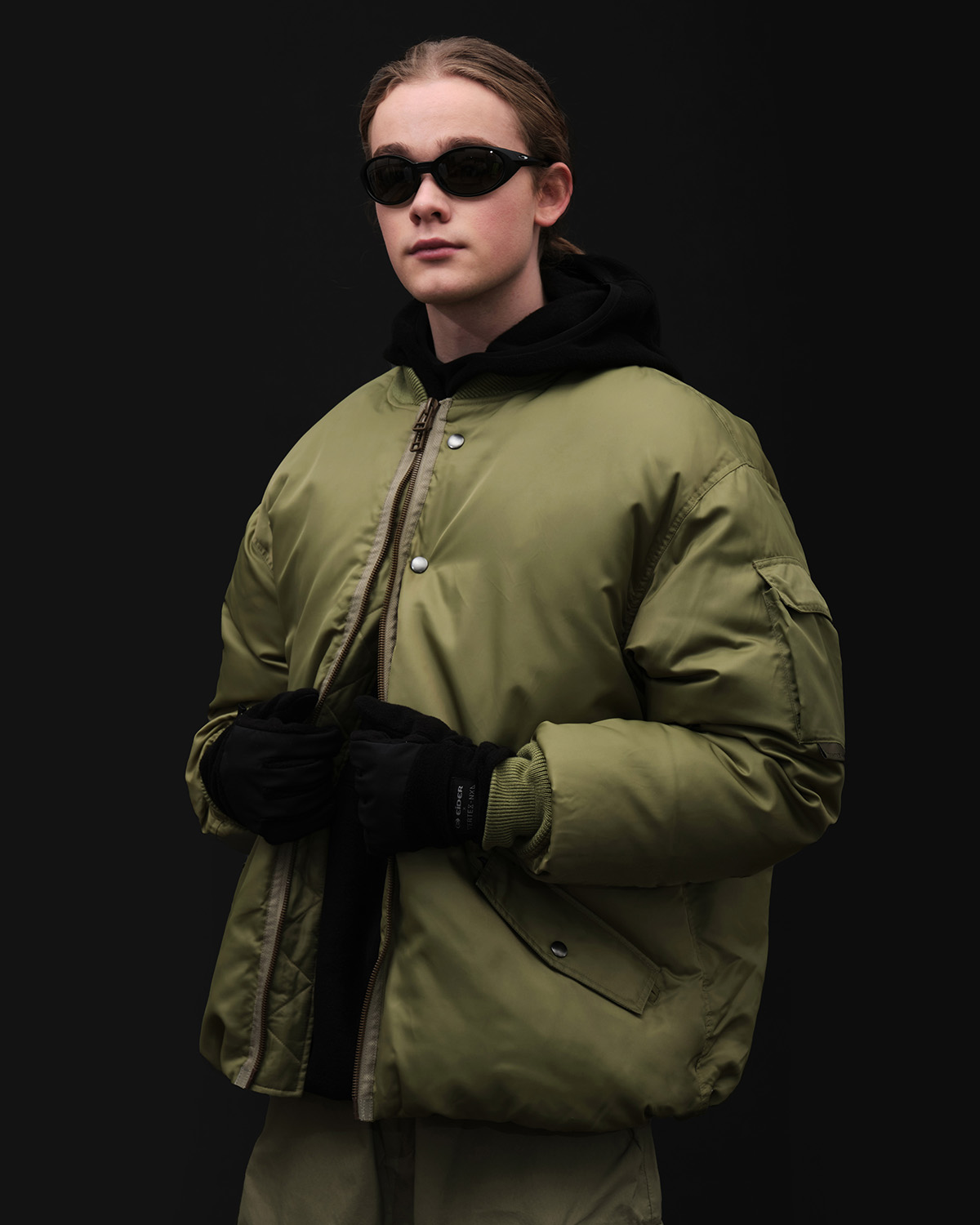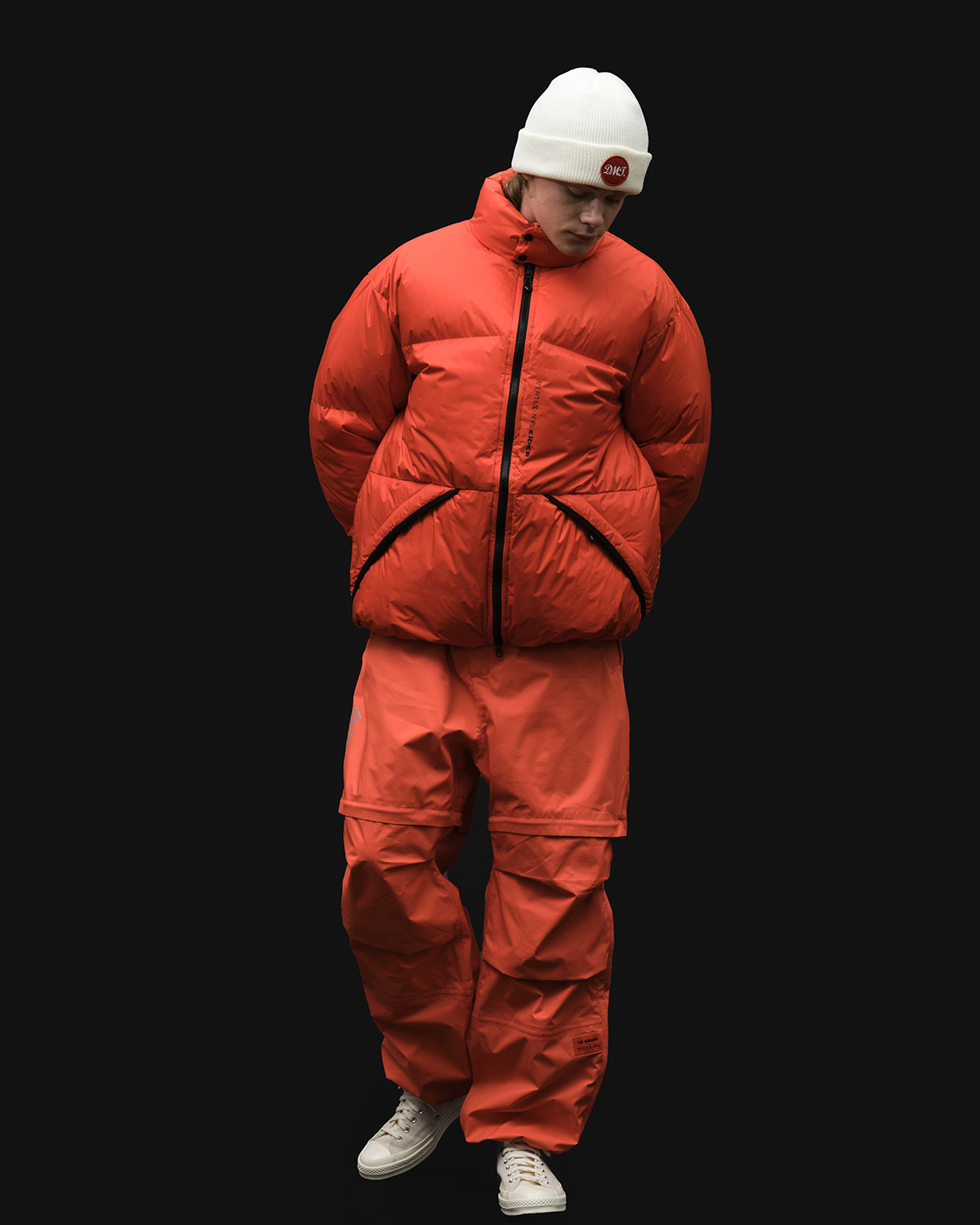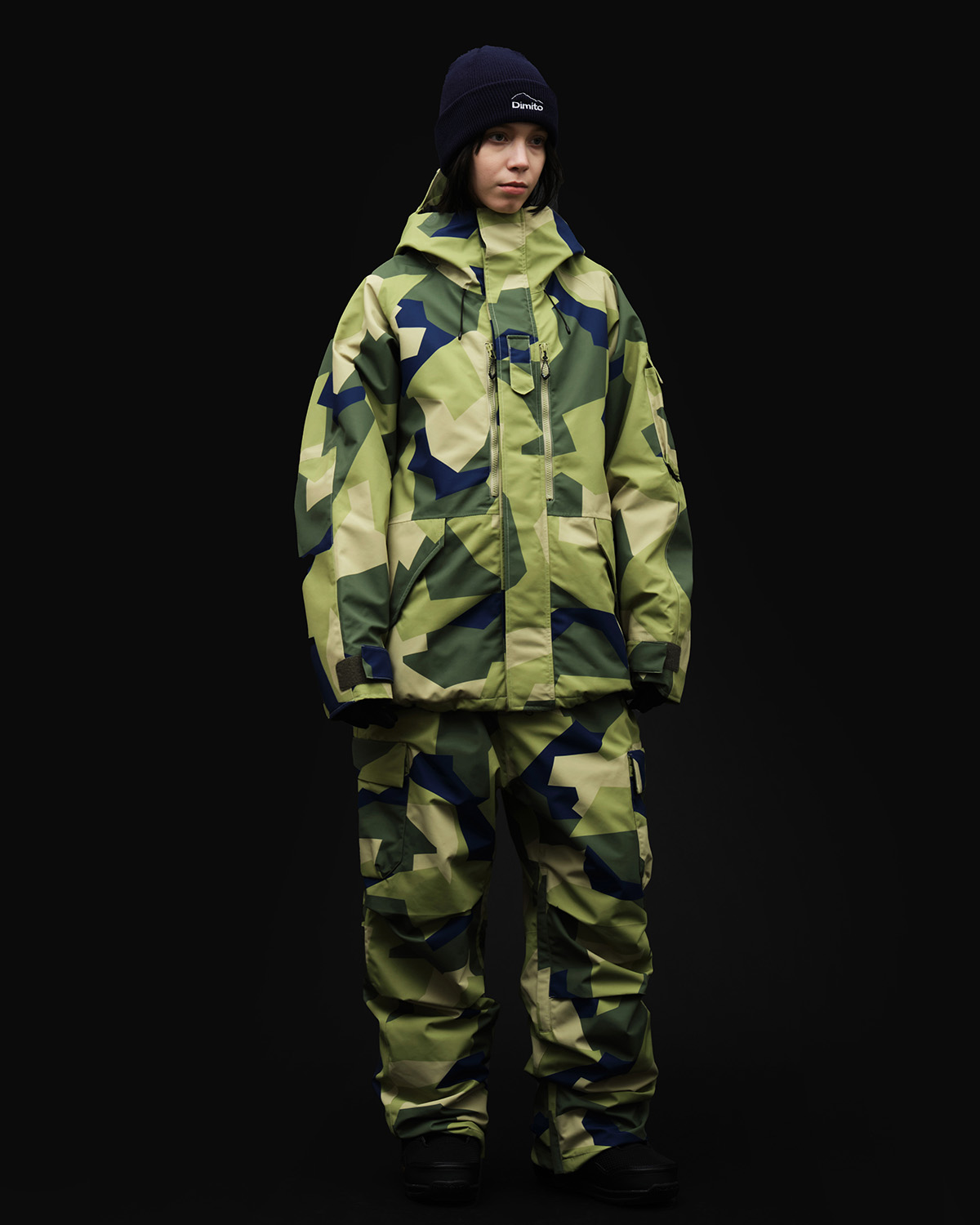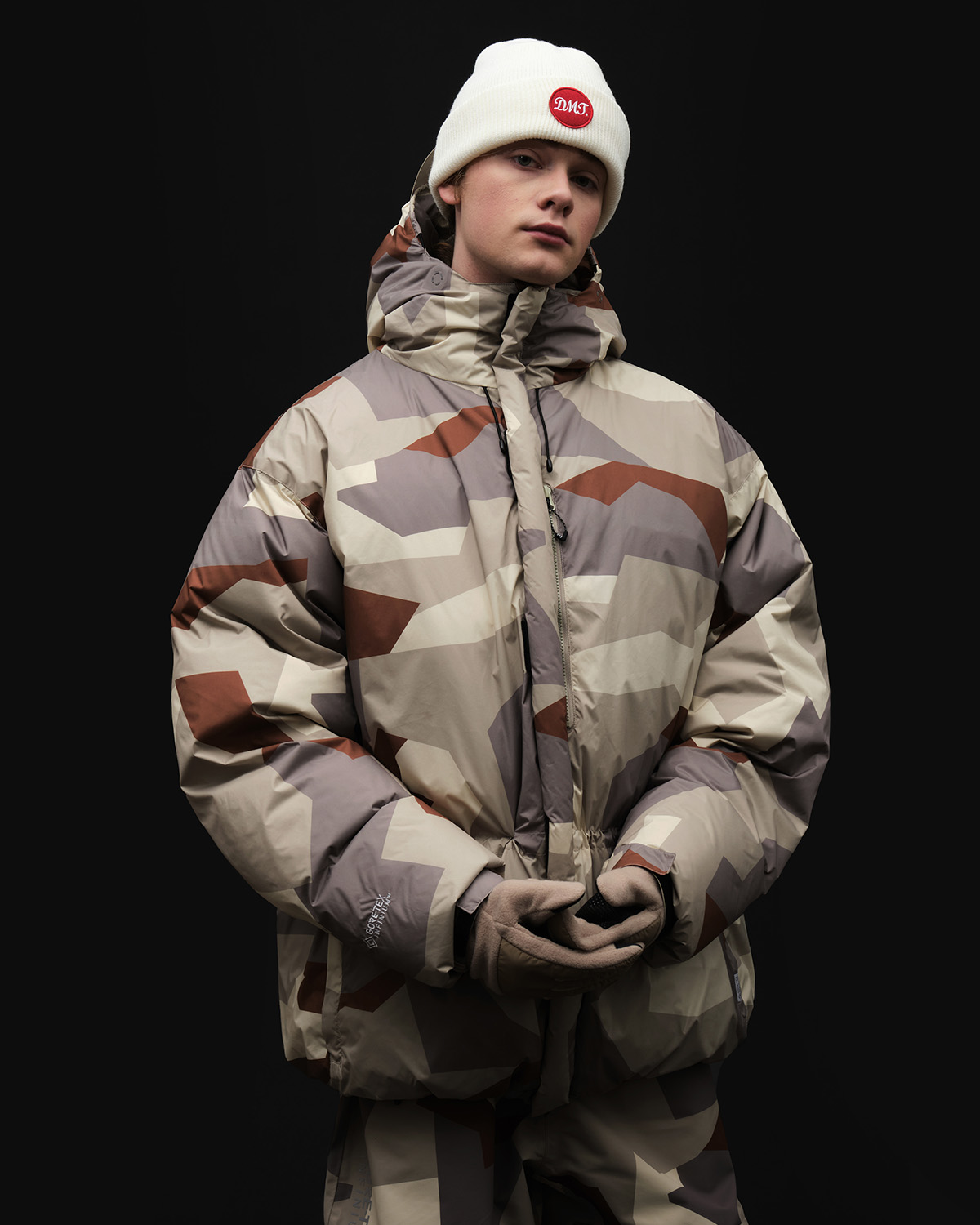 >
Dimito which has grown into one of industry
leading snowboard wear brand meets with
the global brand Eider to present
a collection that allows you to
freely transition from between
various outdoor activities and
daily everyday wear.

Snowboard along with skateboard has
long been representing youth culture's
unique style from free spirited mind
ever since it was first introduced to Korea.
Snowboard fashion has long been an important
medium and iconic activity in the
underground culture which continues to present
its unique stylish colors and hip coordination
that is hard to find in any other sports.
Dimito's products for this latest collection
have evolved one step further so that
there are no boundaries in wearing them
for extreme action sports or in your everyday
daily wear and this collaborative
work with Eider is culminating result
for providing such collection.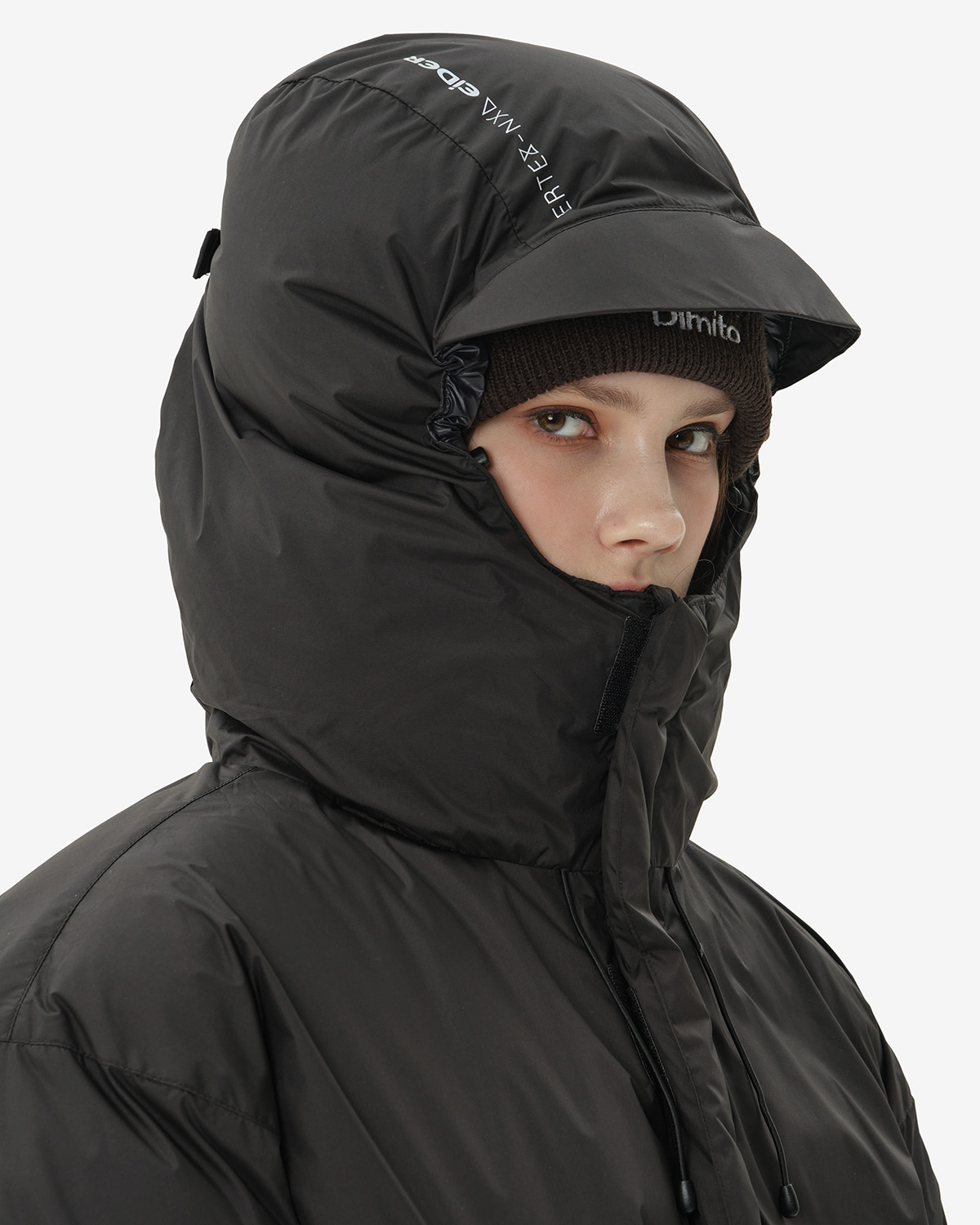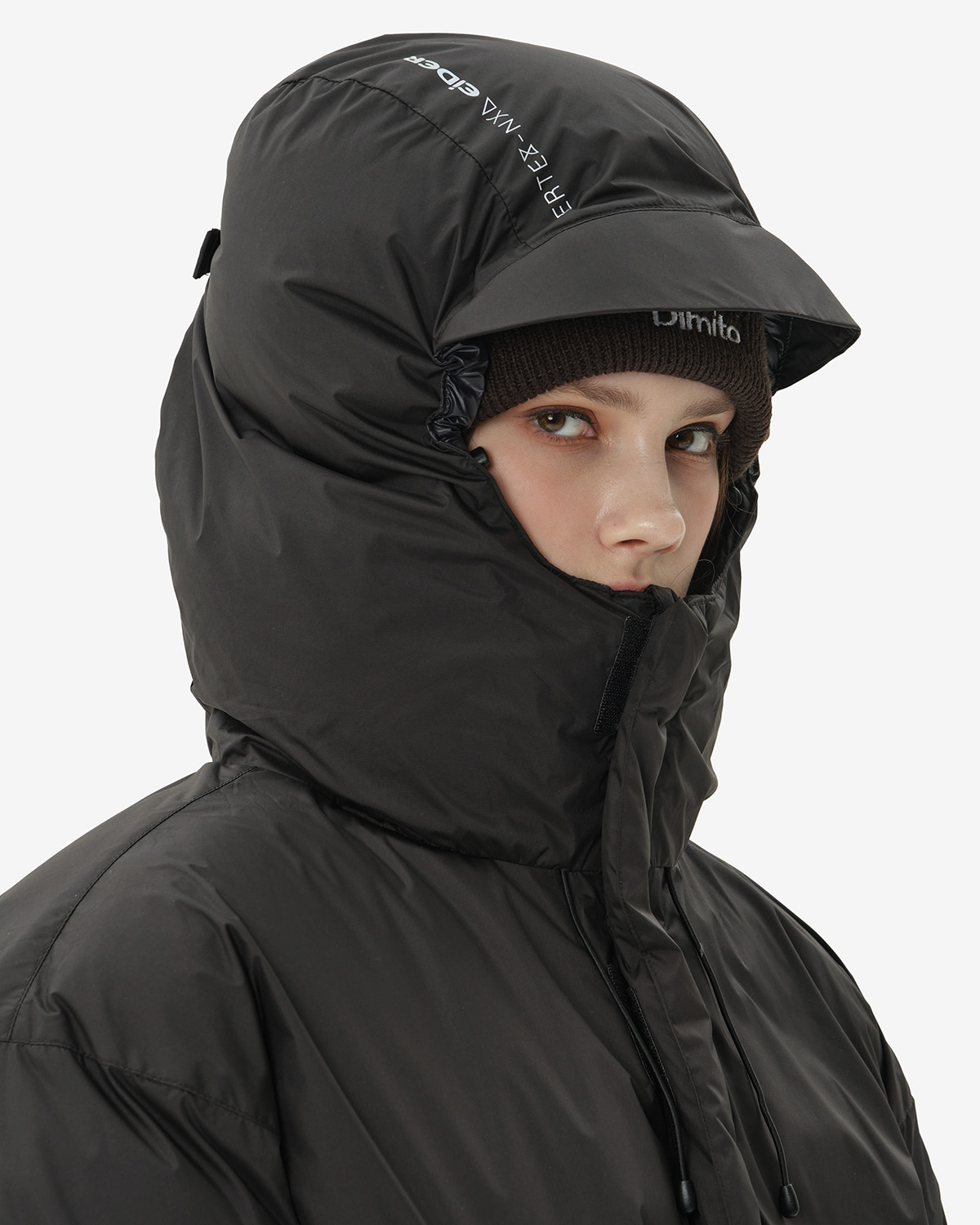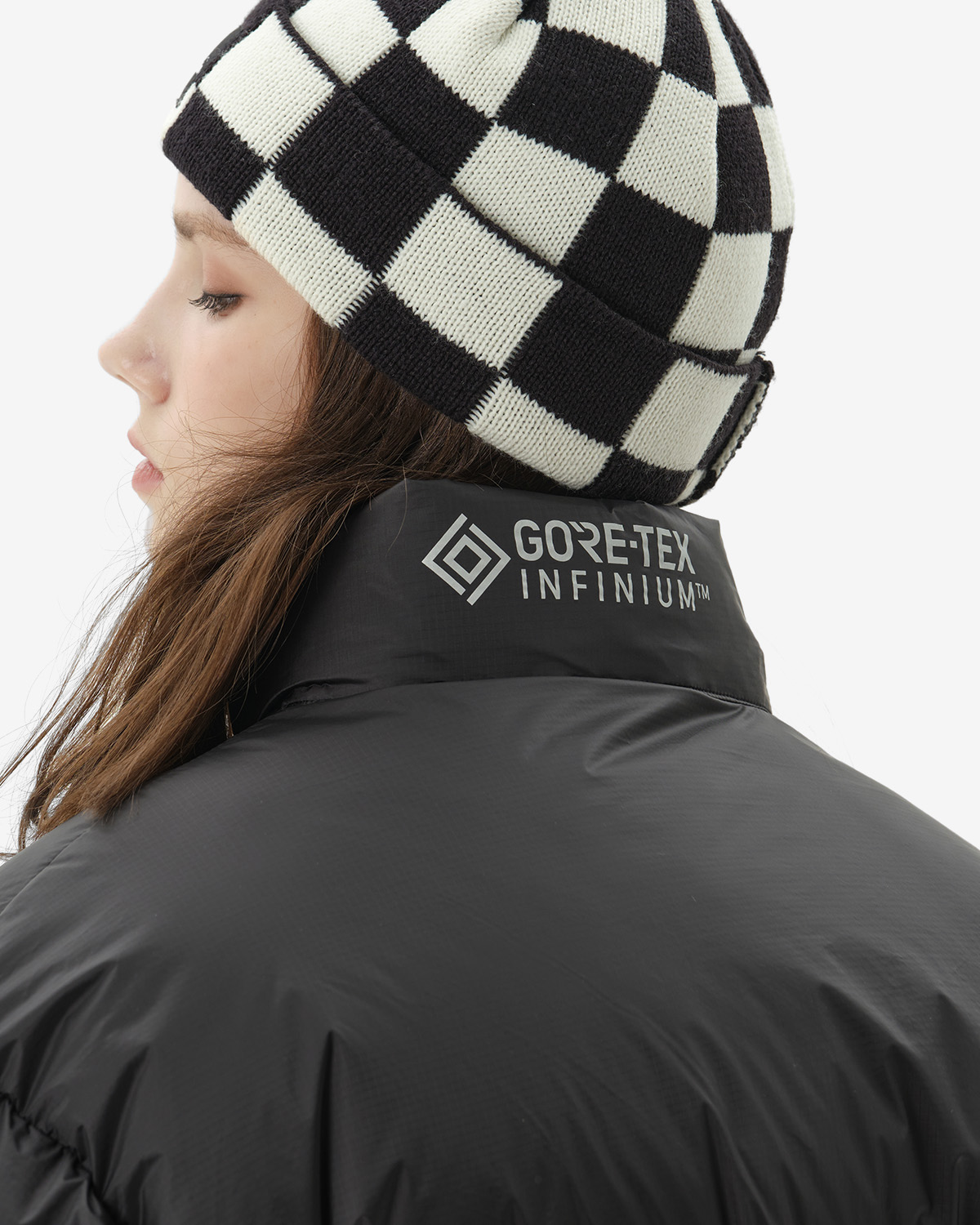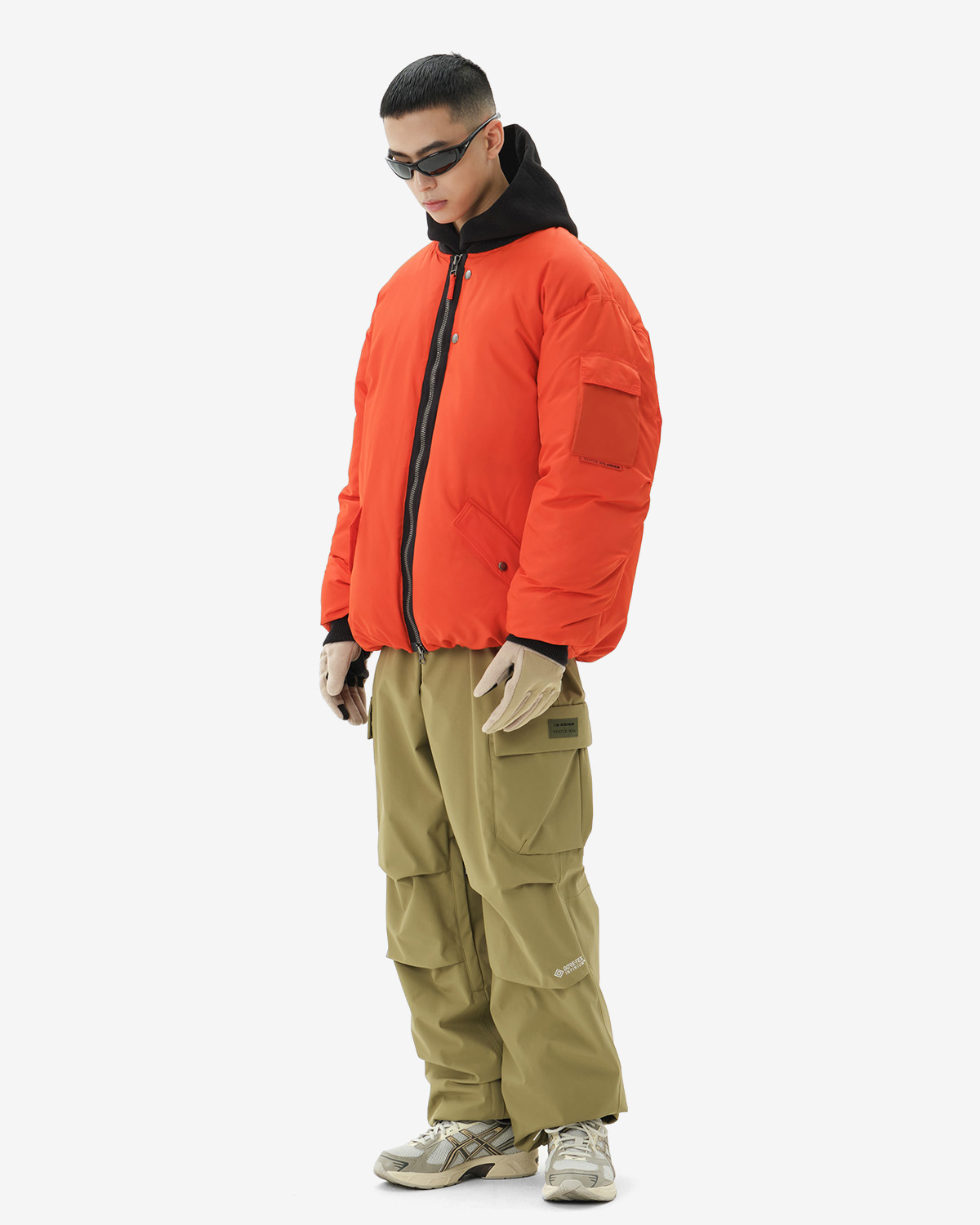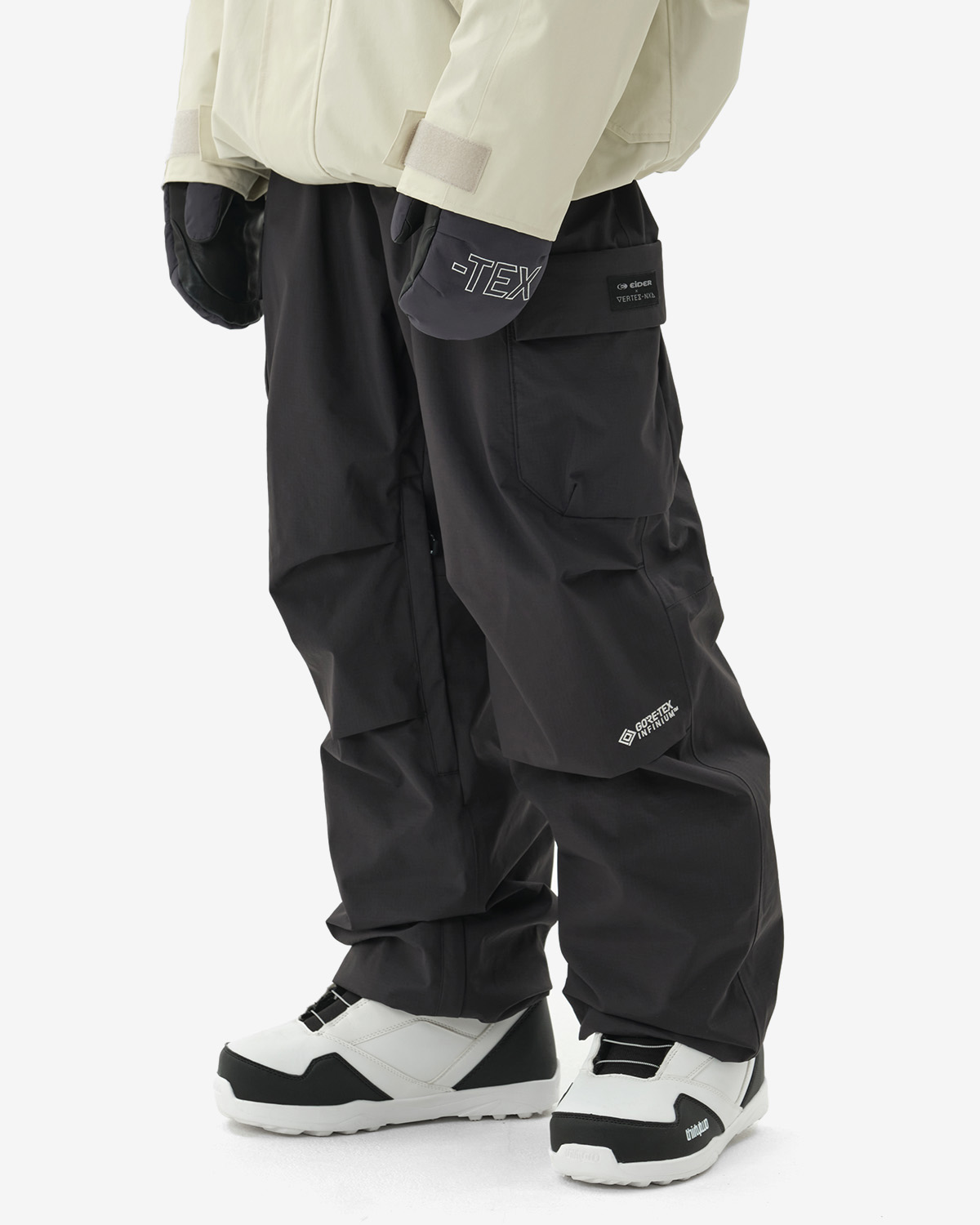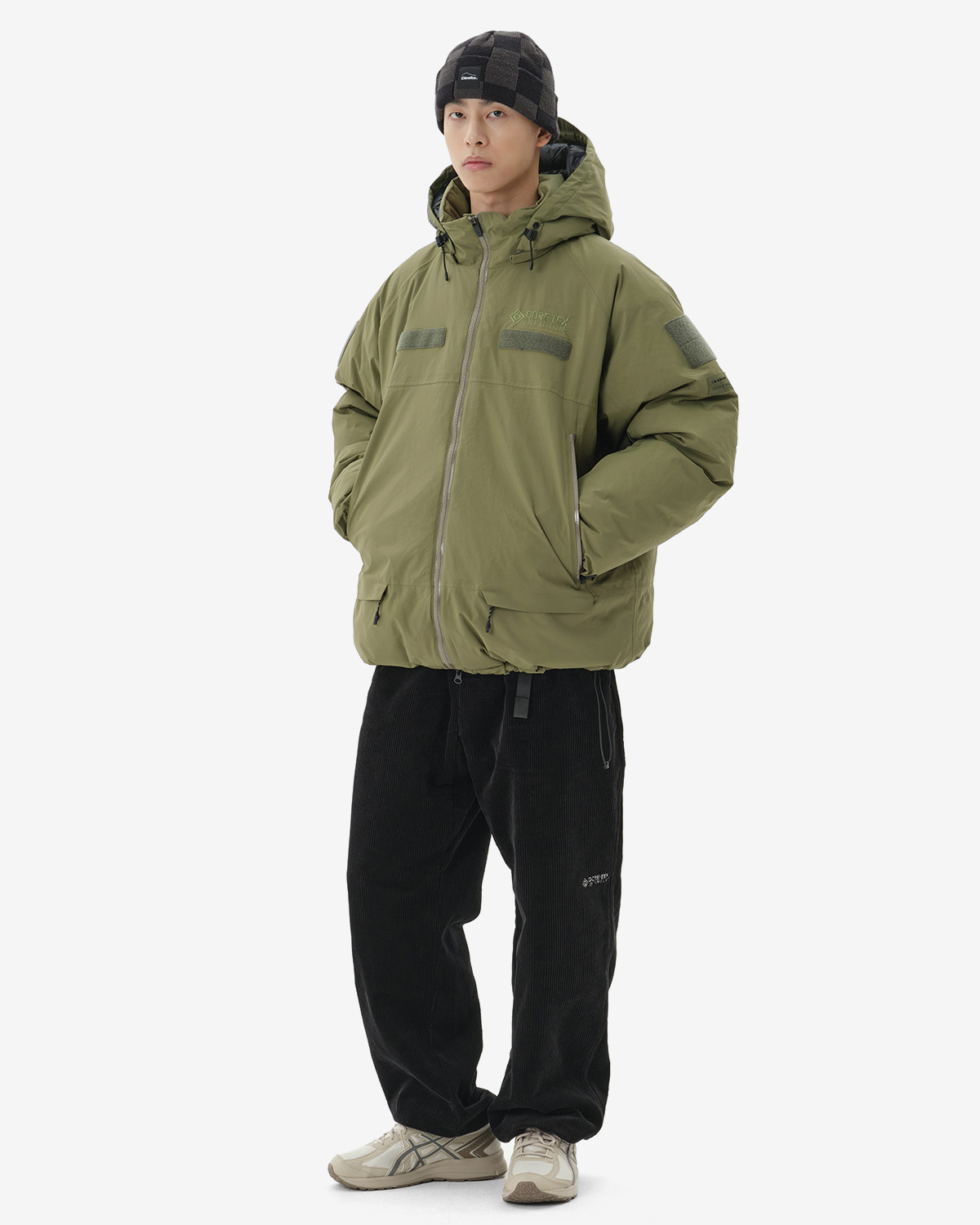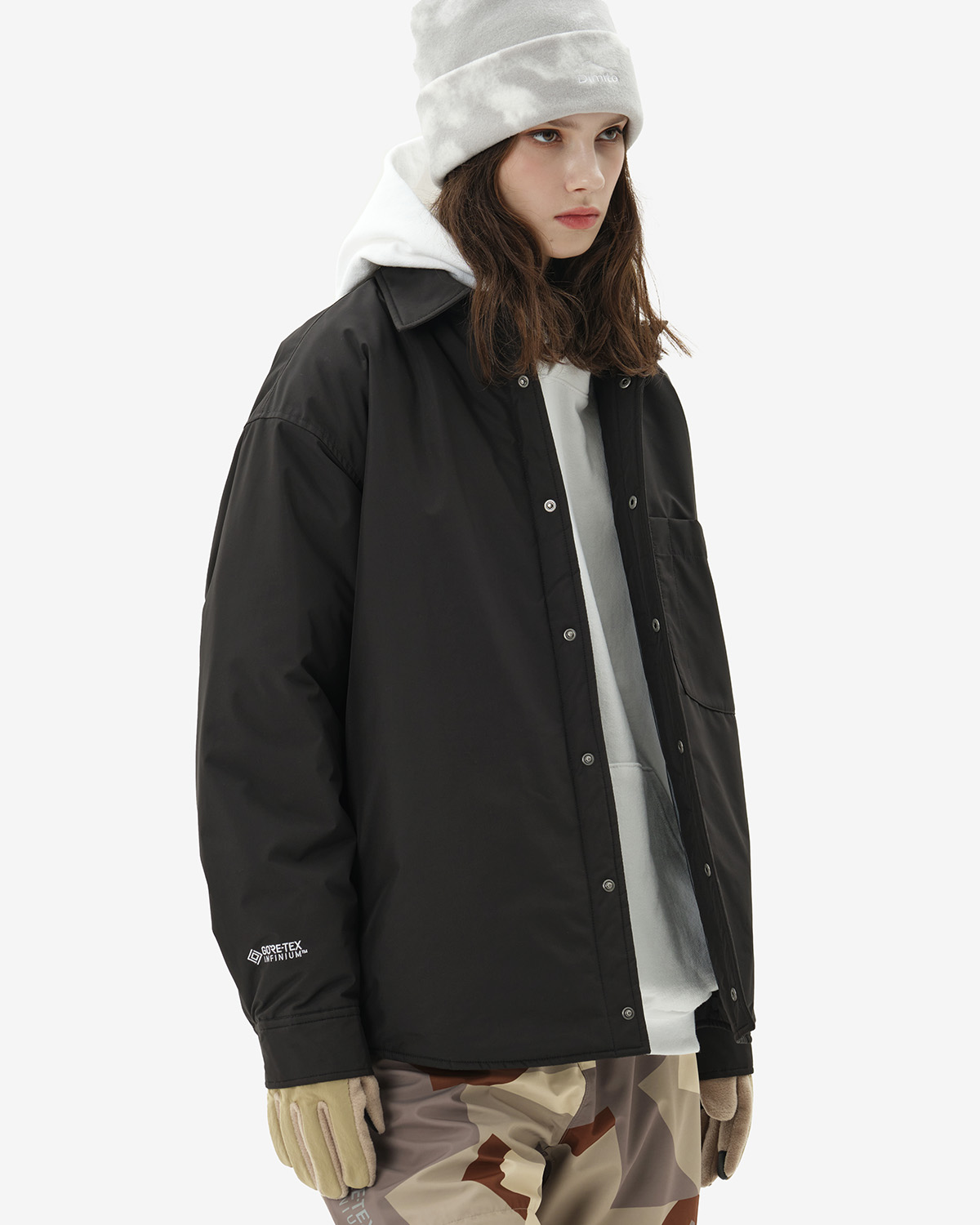 Military style which has become timeless and
classic is incorporated into this latest
FW collaborative collection.
Various colors and style have been combined
with functional excellence of snowboard wear
to produce products that give you
the confidence to freely express yourself
in any cold weather environment.





FIELD 2L (VTX X EIDER) PARKA
NTTE03112 / USD 296.00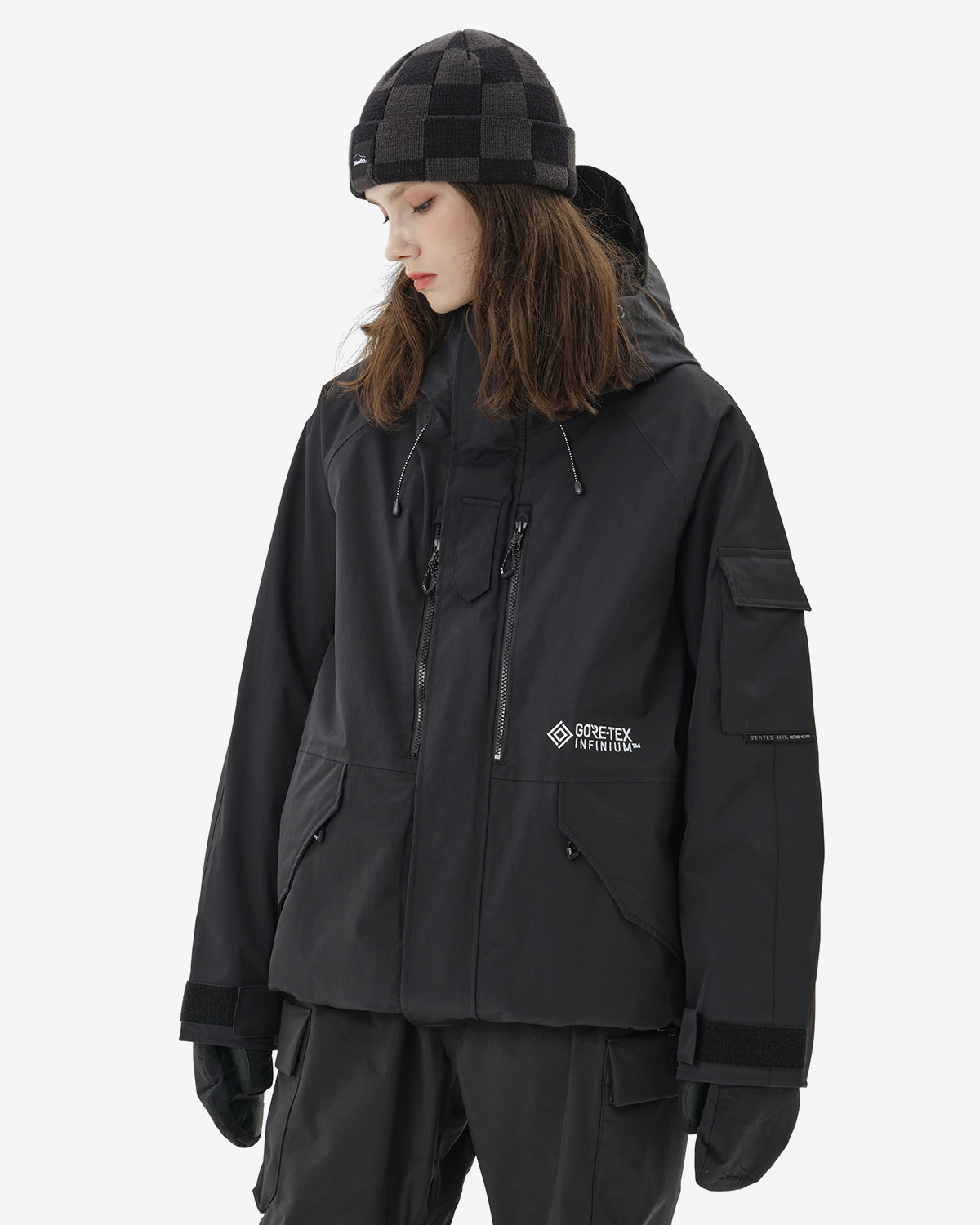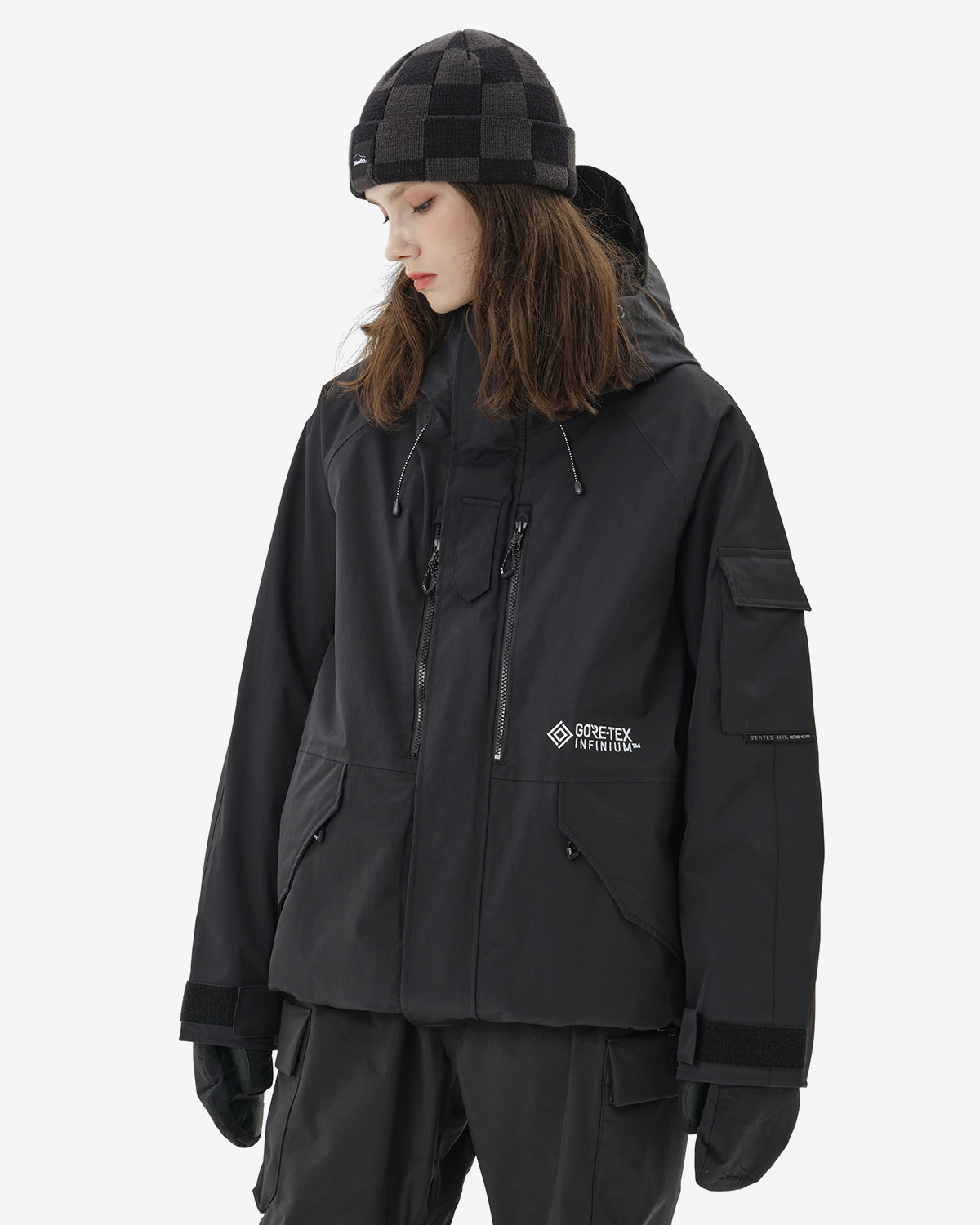 Renowned Canada's Cohesive String Adjustment System is applied to the hood detail to help strength the fasten of the hood. The sewing line is bold with beautifully falling pattern through the product which maintains the unique military style look. The use of GORE-TEX Infinium fabric provides and exceed the top standard for tech outerwear.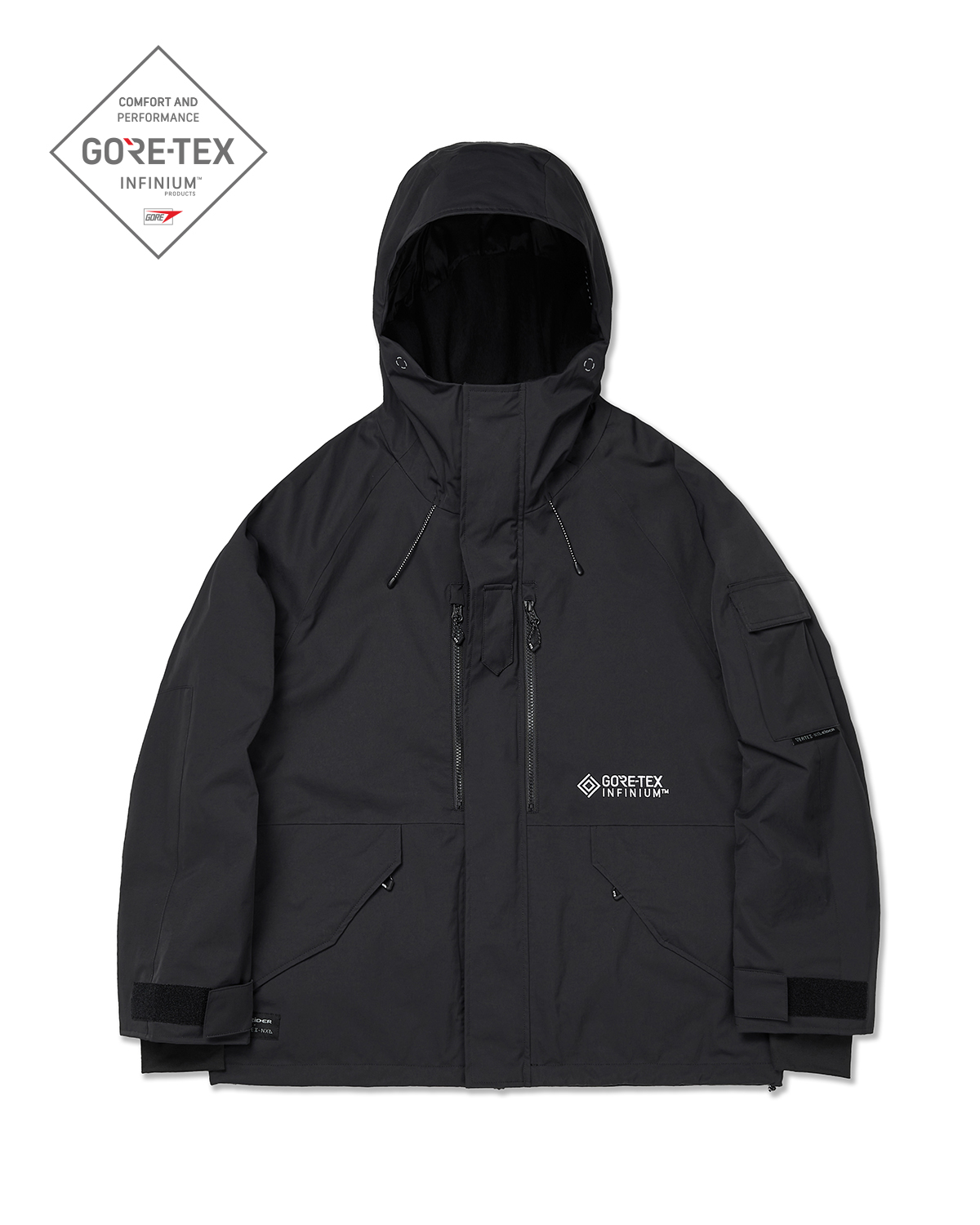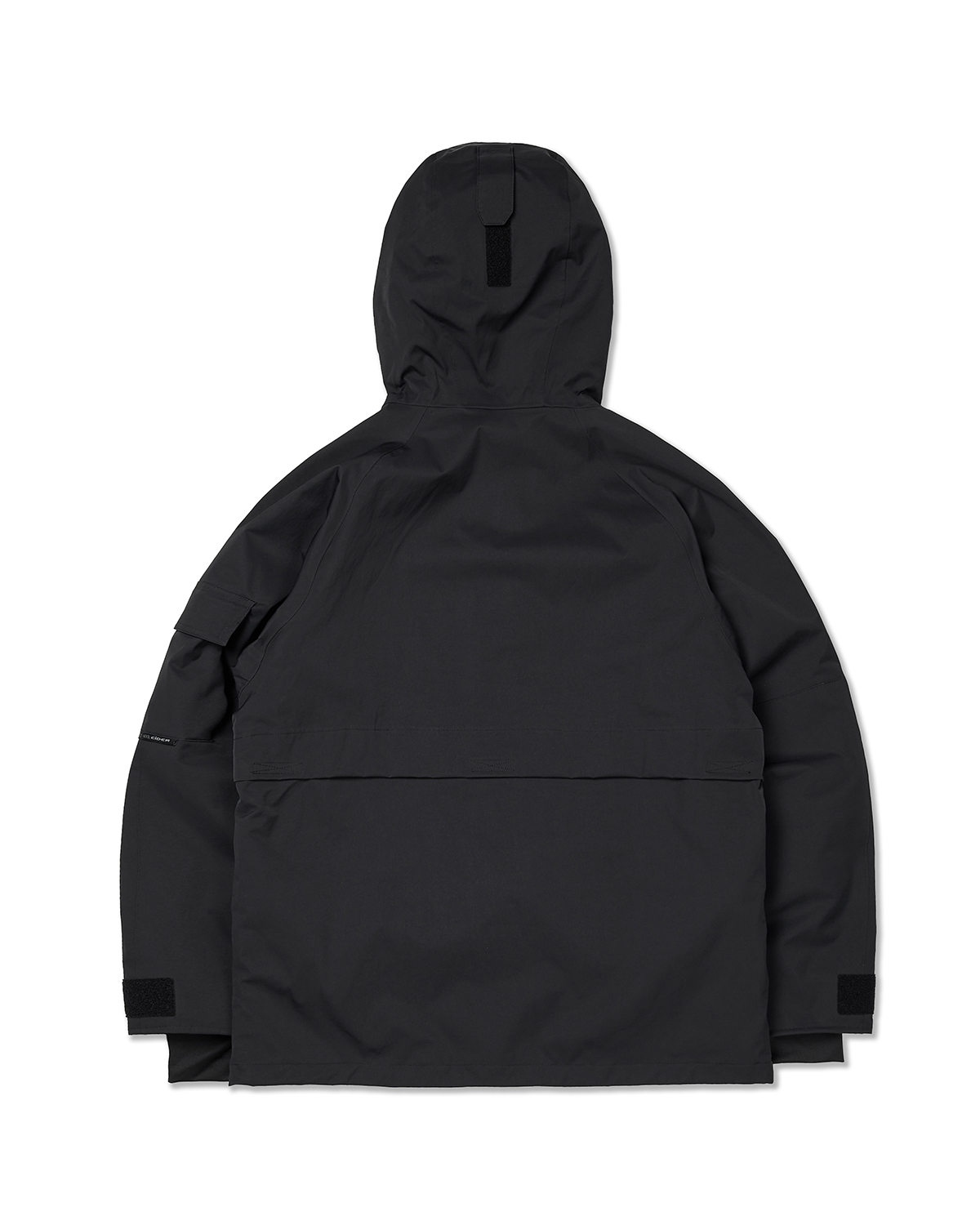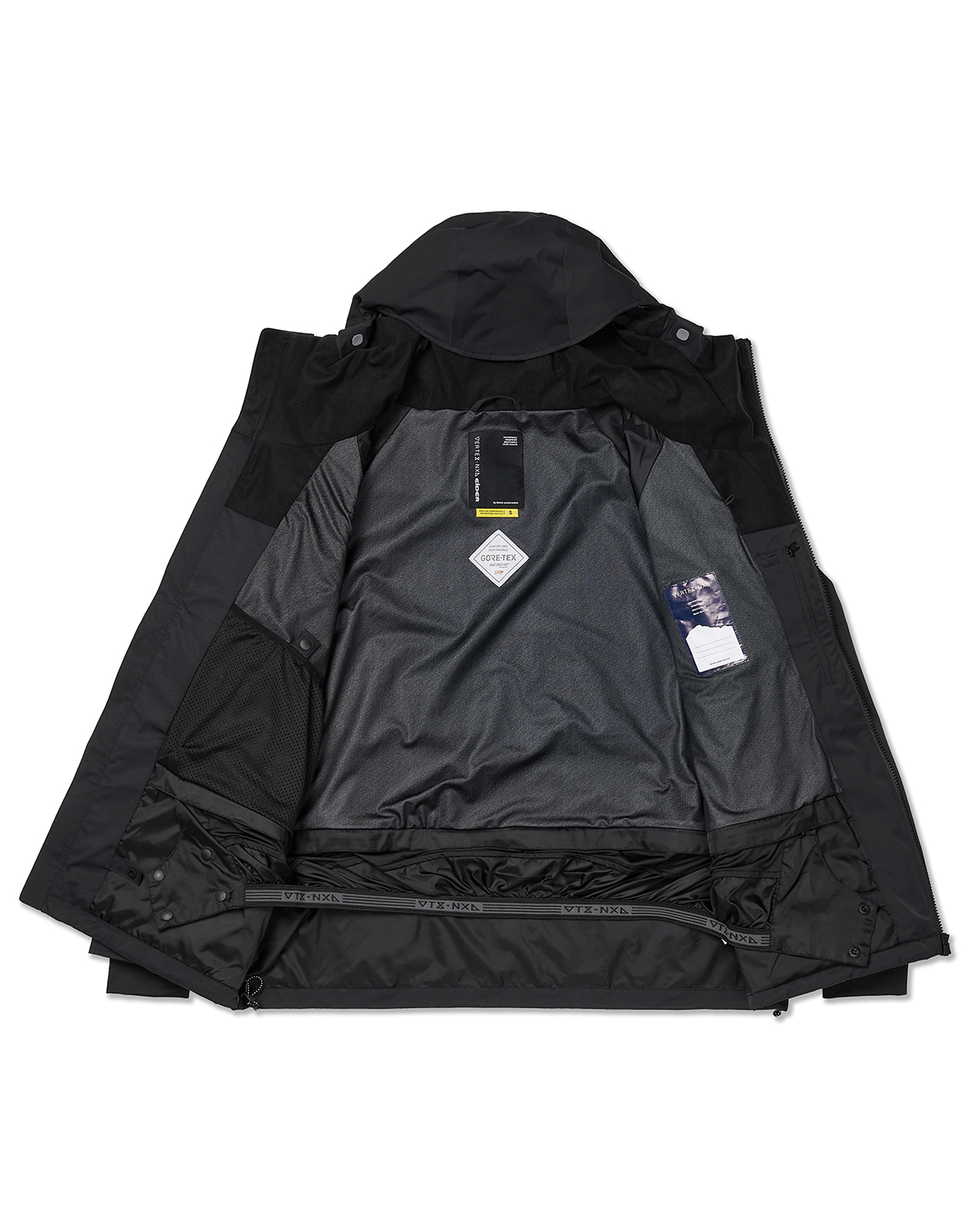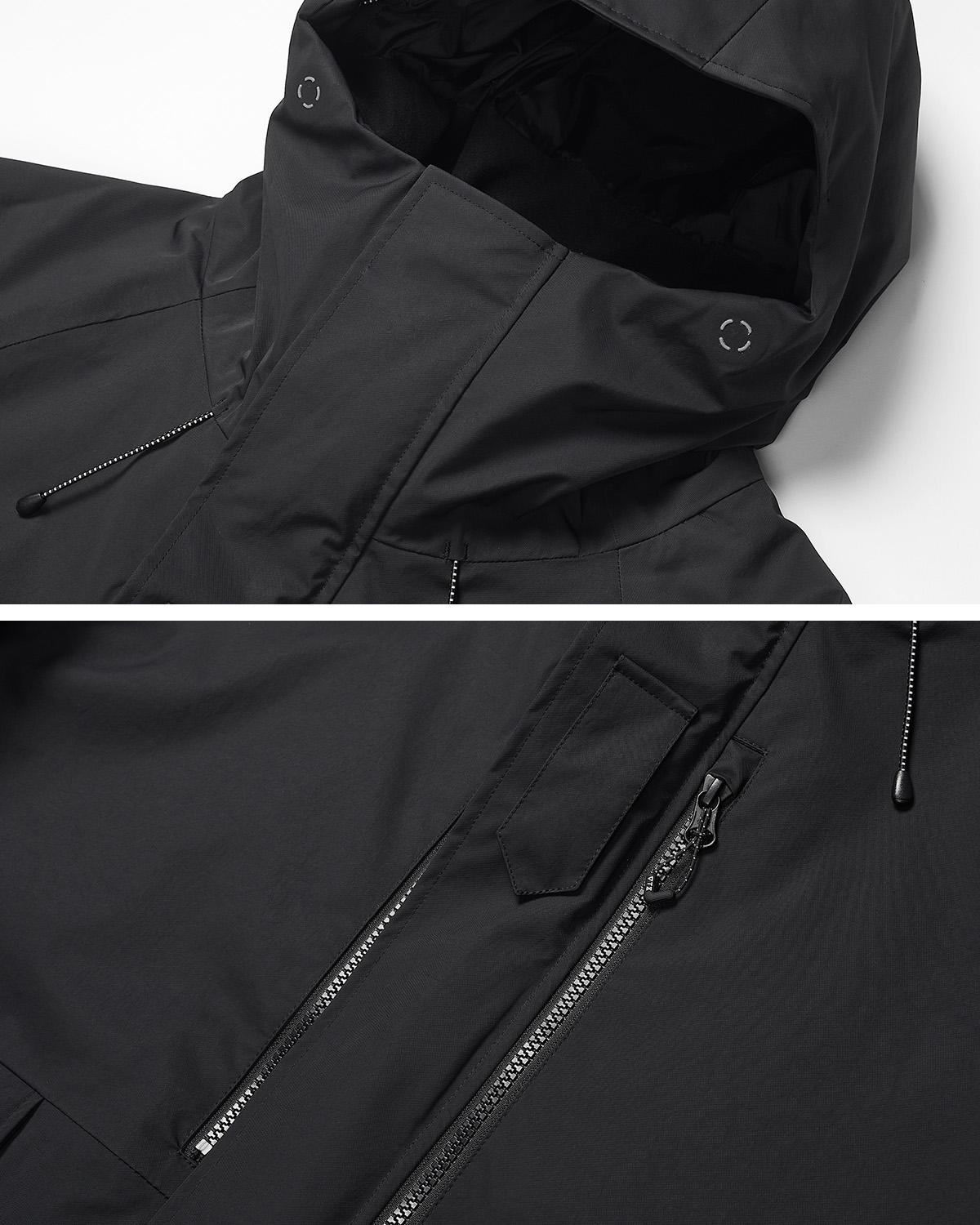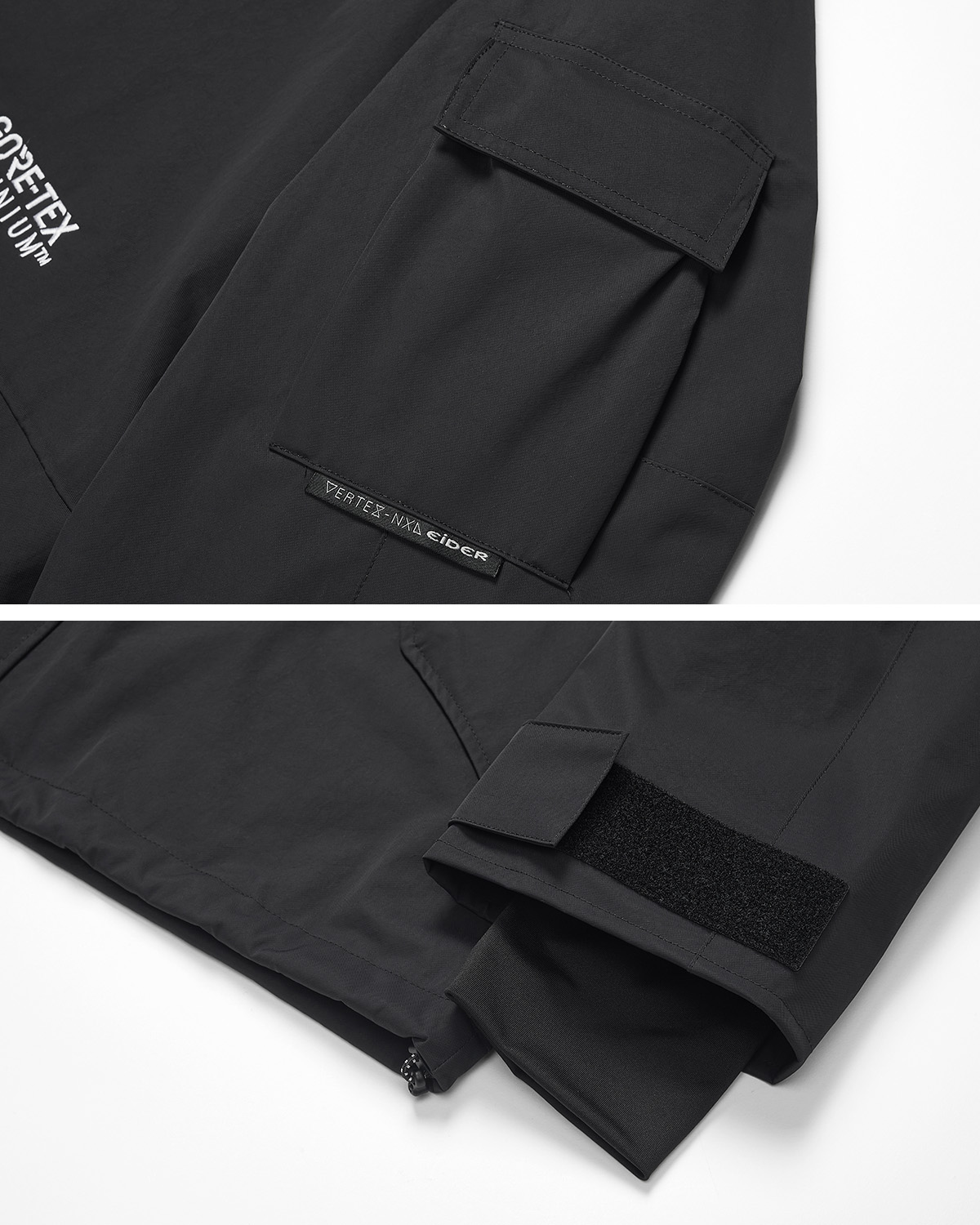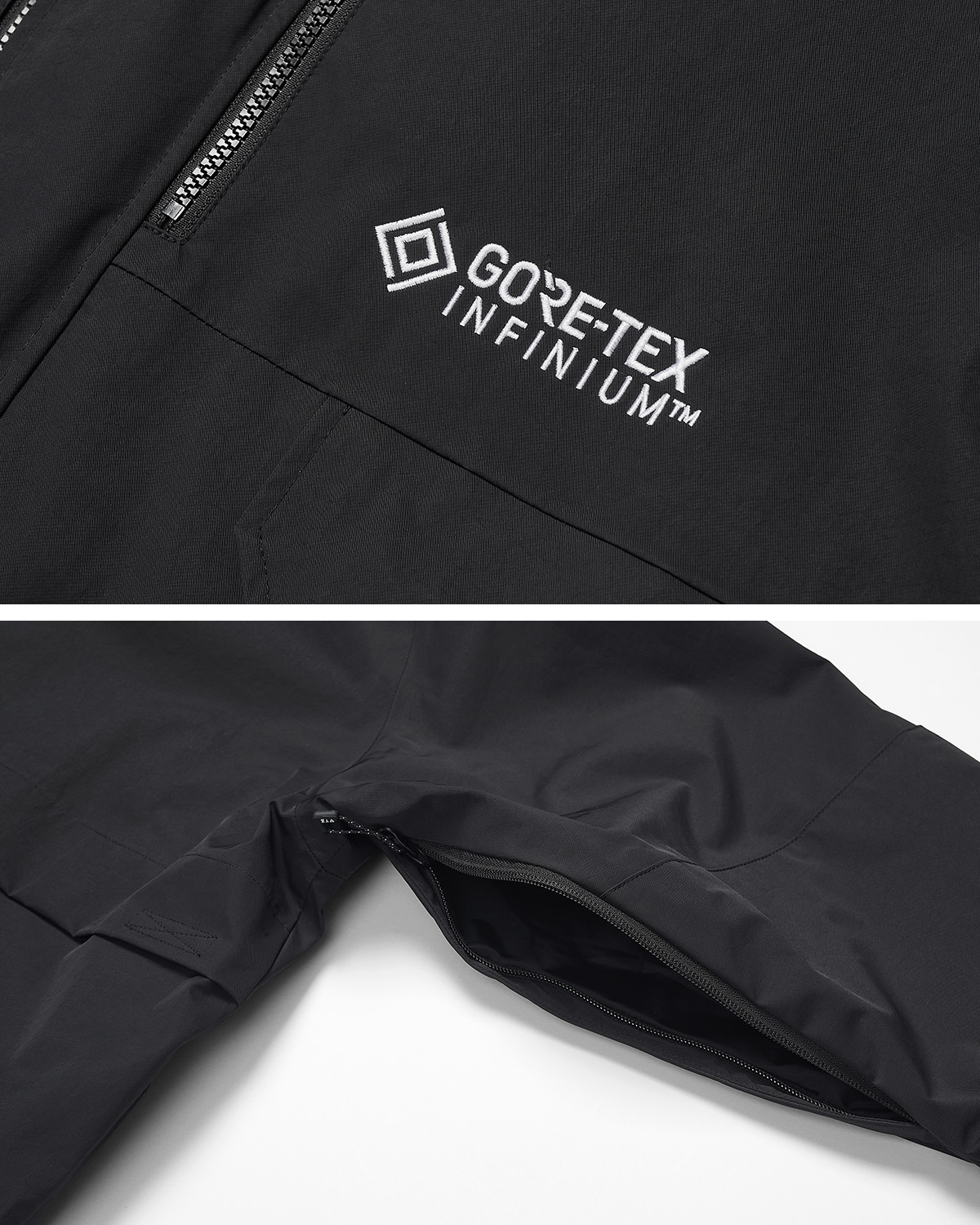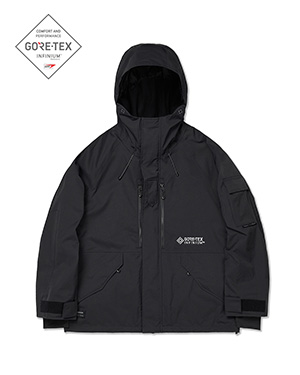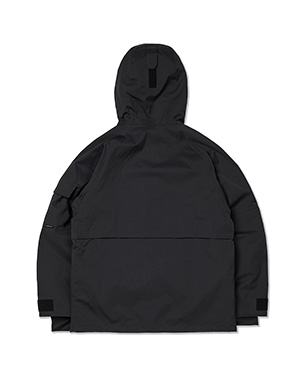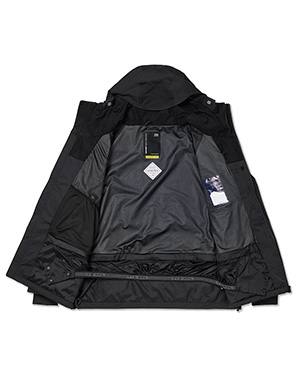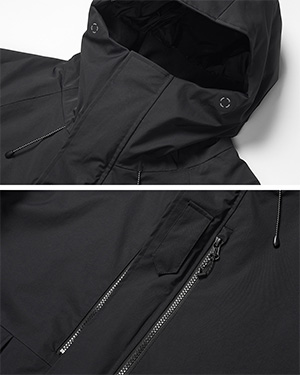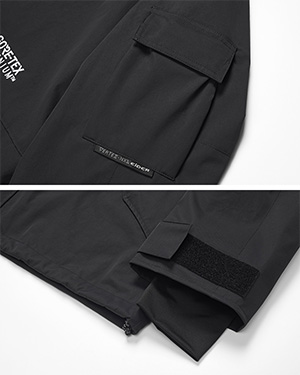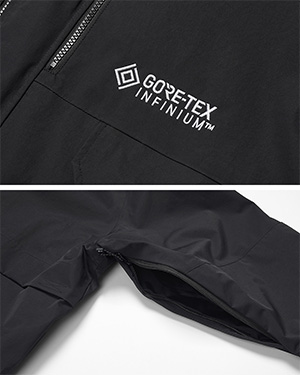 HAE GOOSE DOWN (VTX X EIDER) JACKET
NTTE04112 / USD 399.00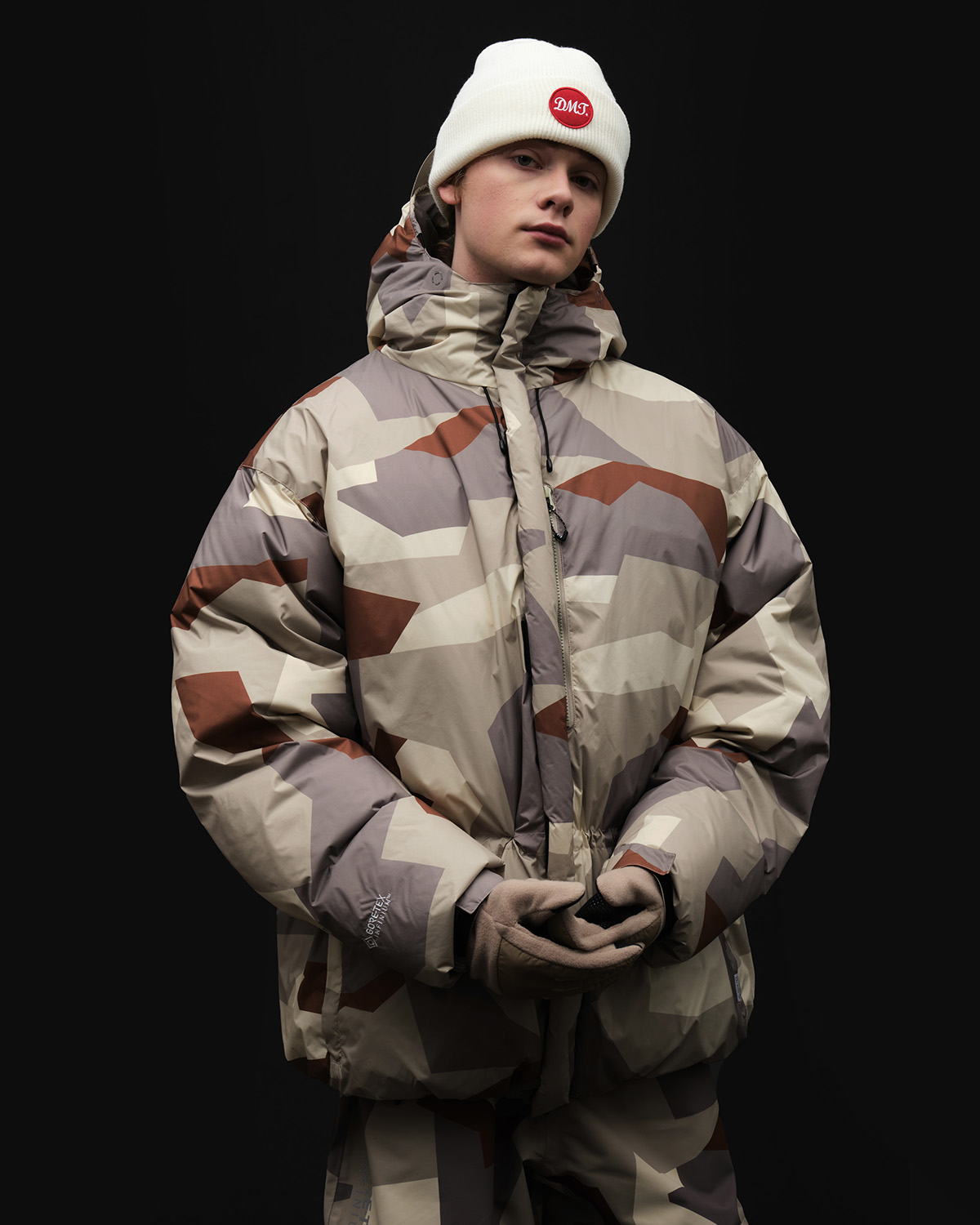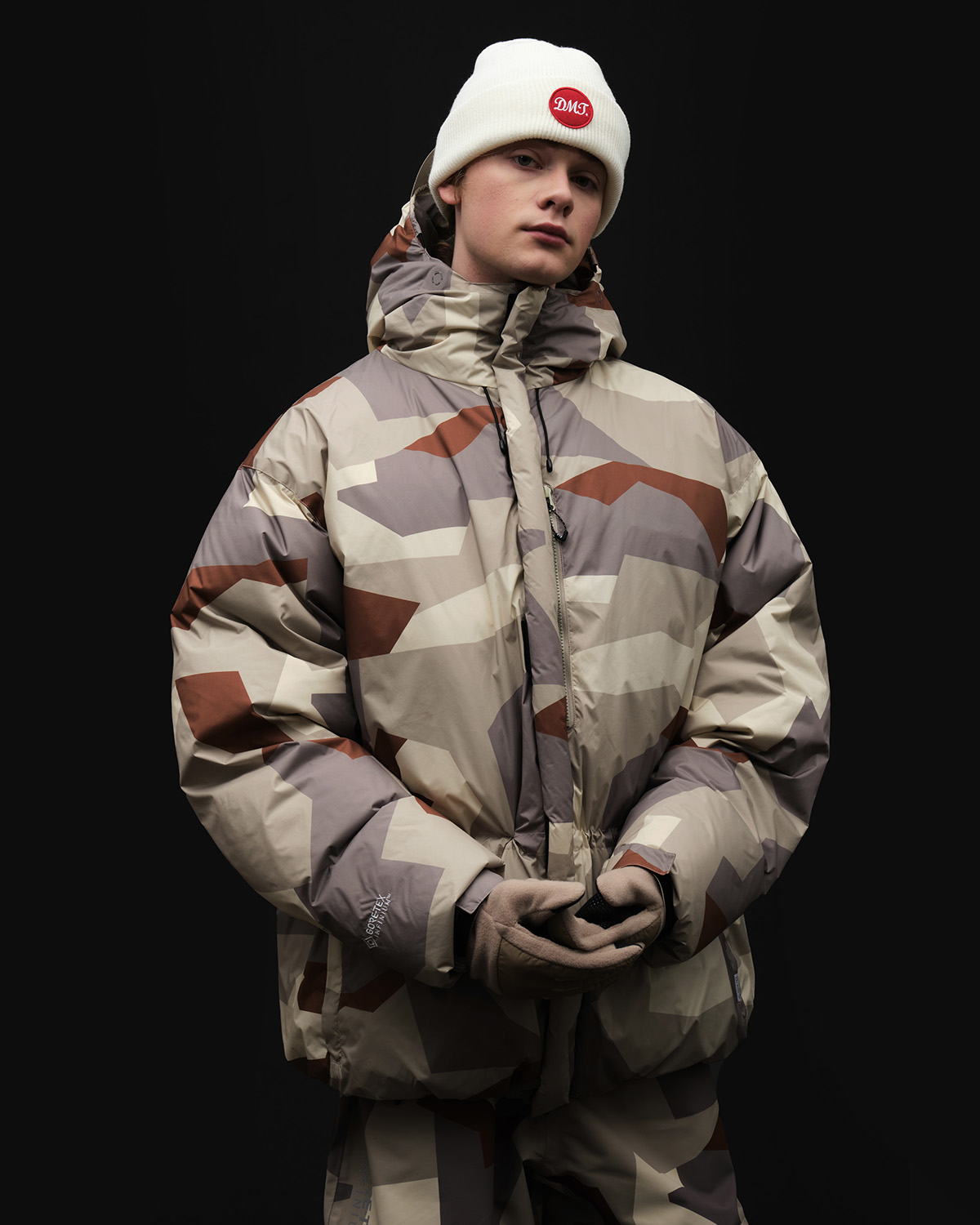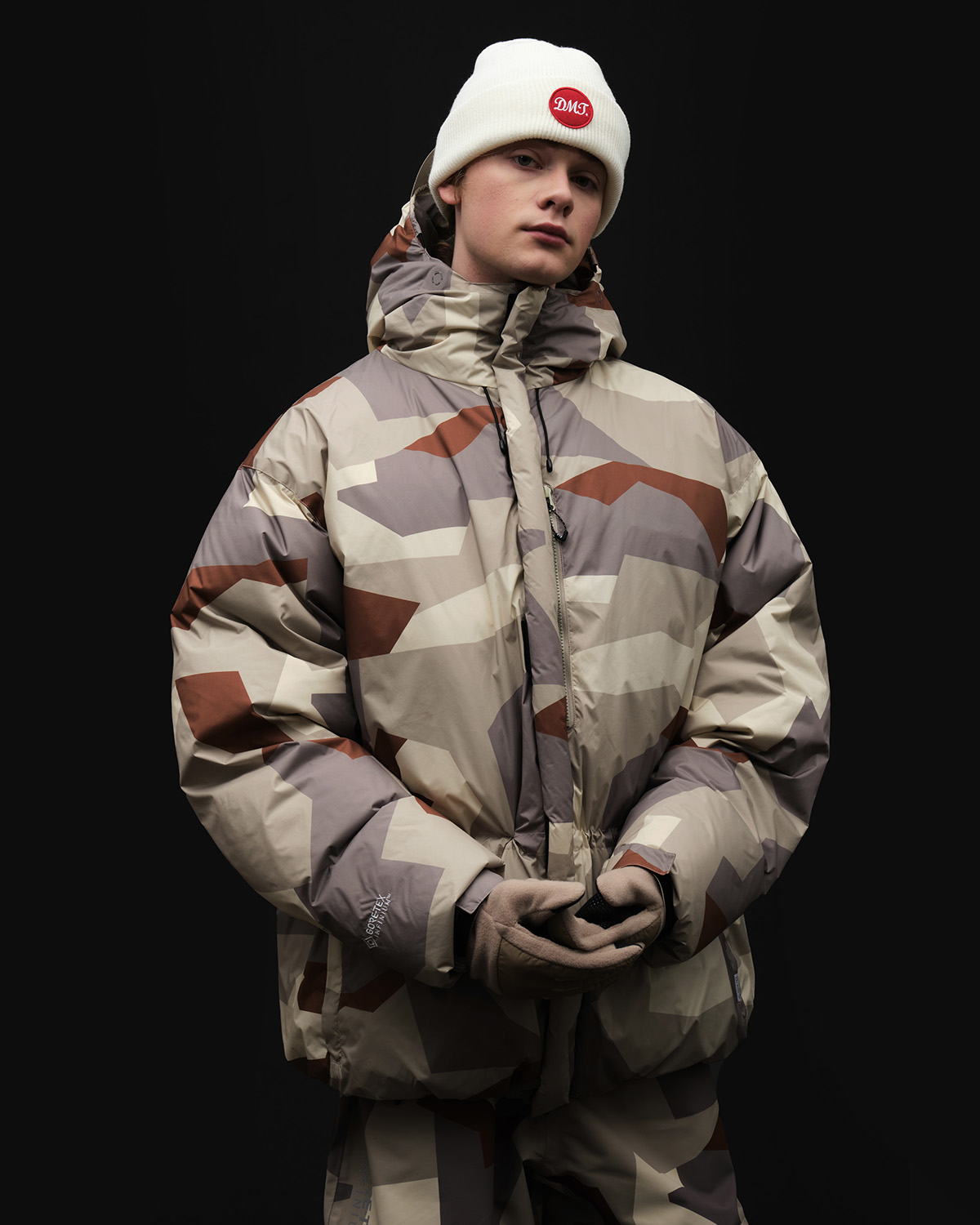 Inspired by the winter clothes of US Navy sailors in the 70's, HAE GOOSE DOWN uses goose down, which provides excellent cold protection as a filling material. It boasts a very light weight ratio in contrast to the ample duck-down filling and its comfortable fit gives users unprecedented freedom during activity. Four pockets that fall vertically on both sides of the chest can store various belongings and the fabric with strong resistance to rain and snow while the GORE-TEX INFINIUM fabric are used to create a vintage yet fashionable style in the city or in nature.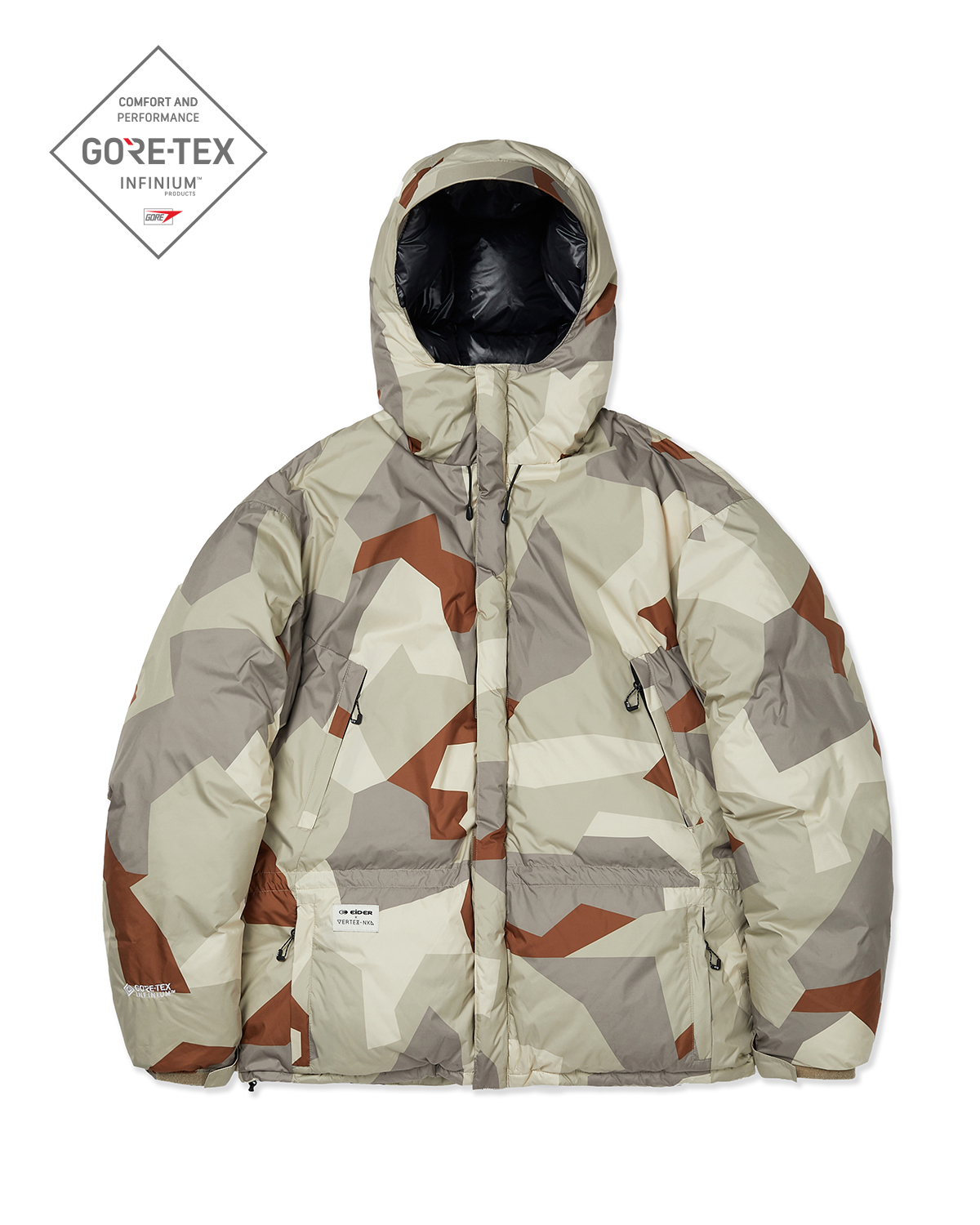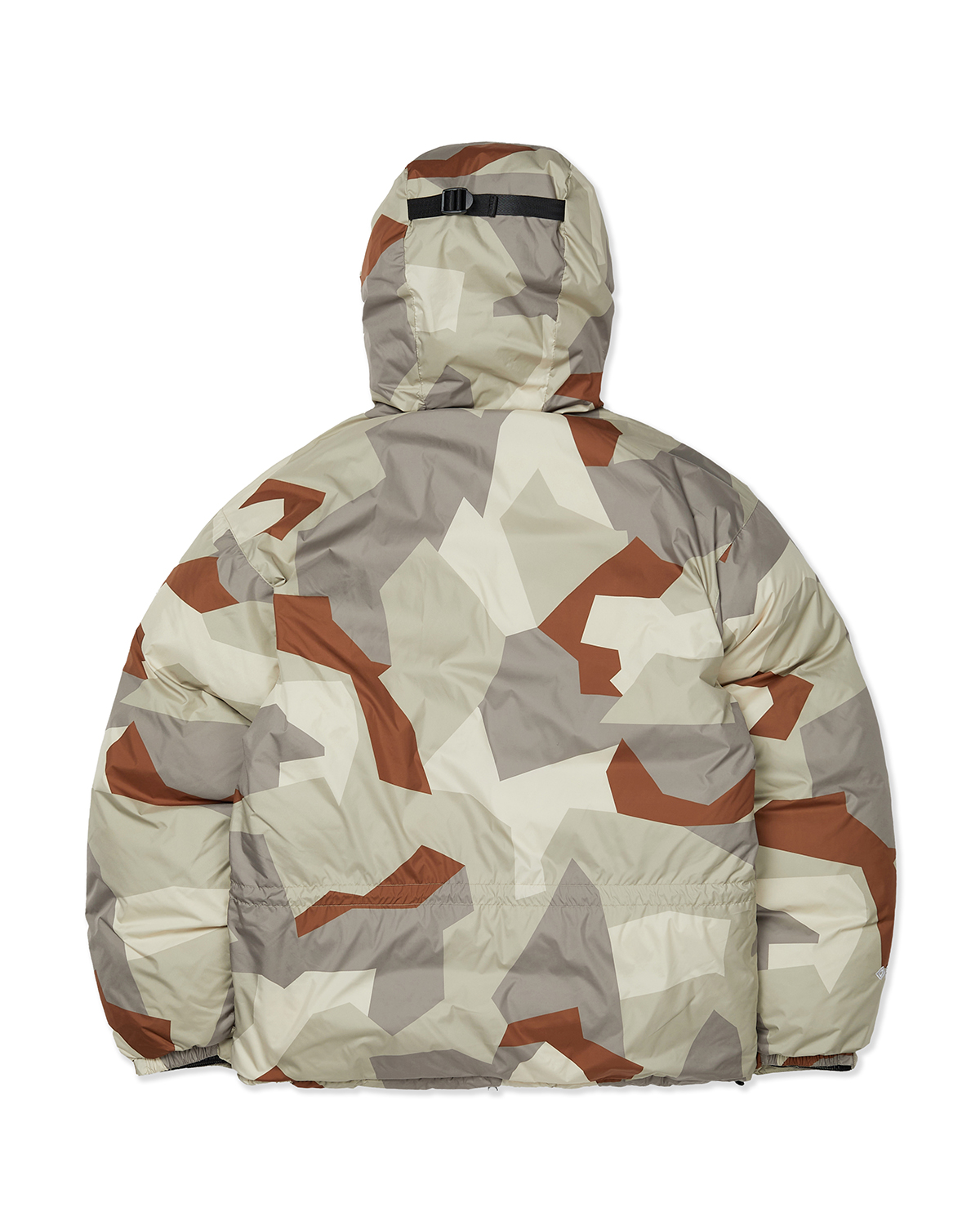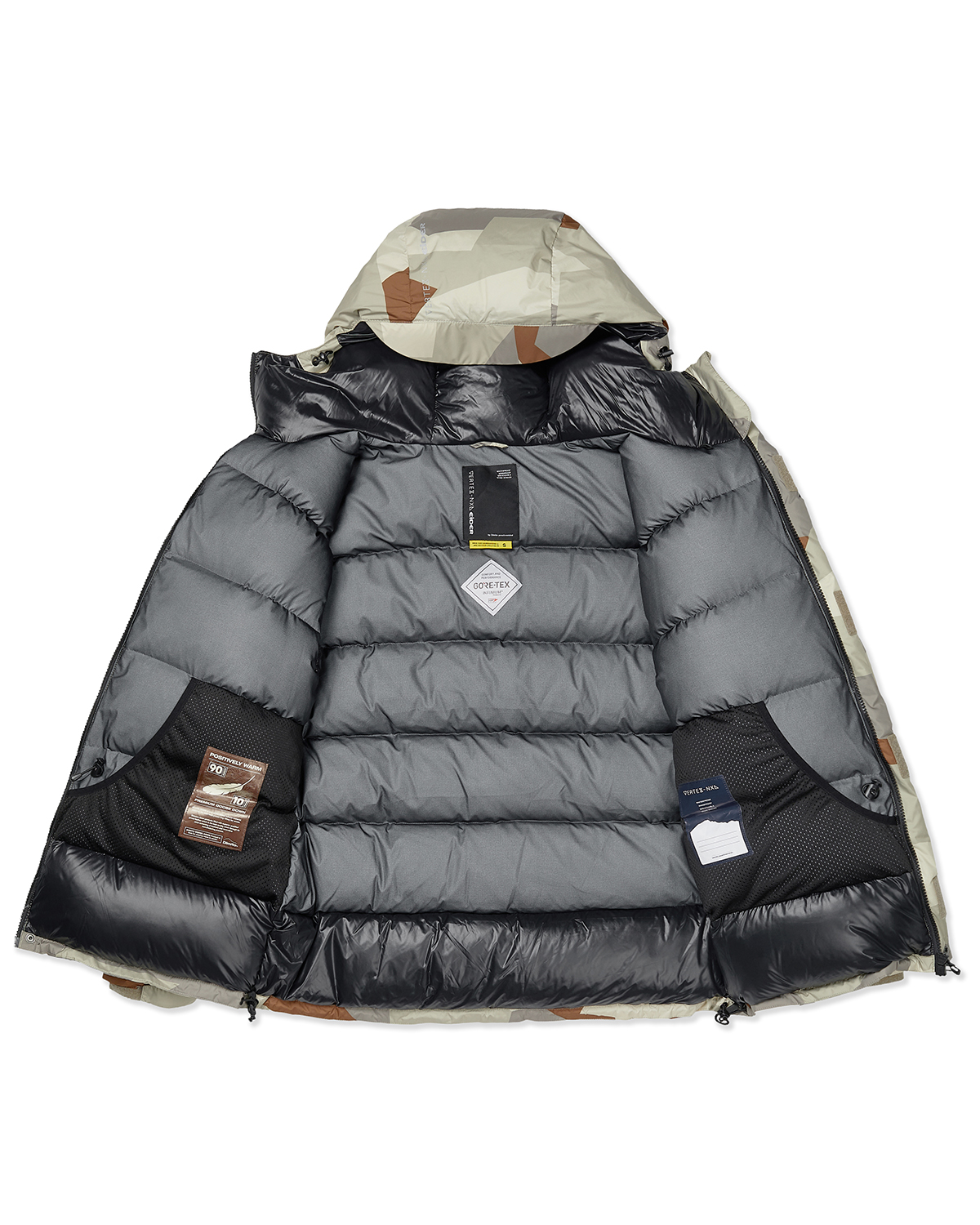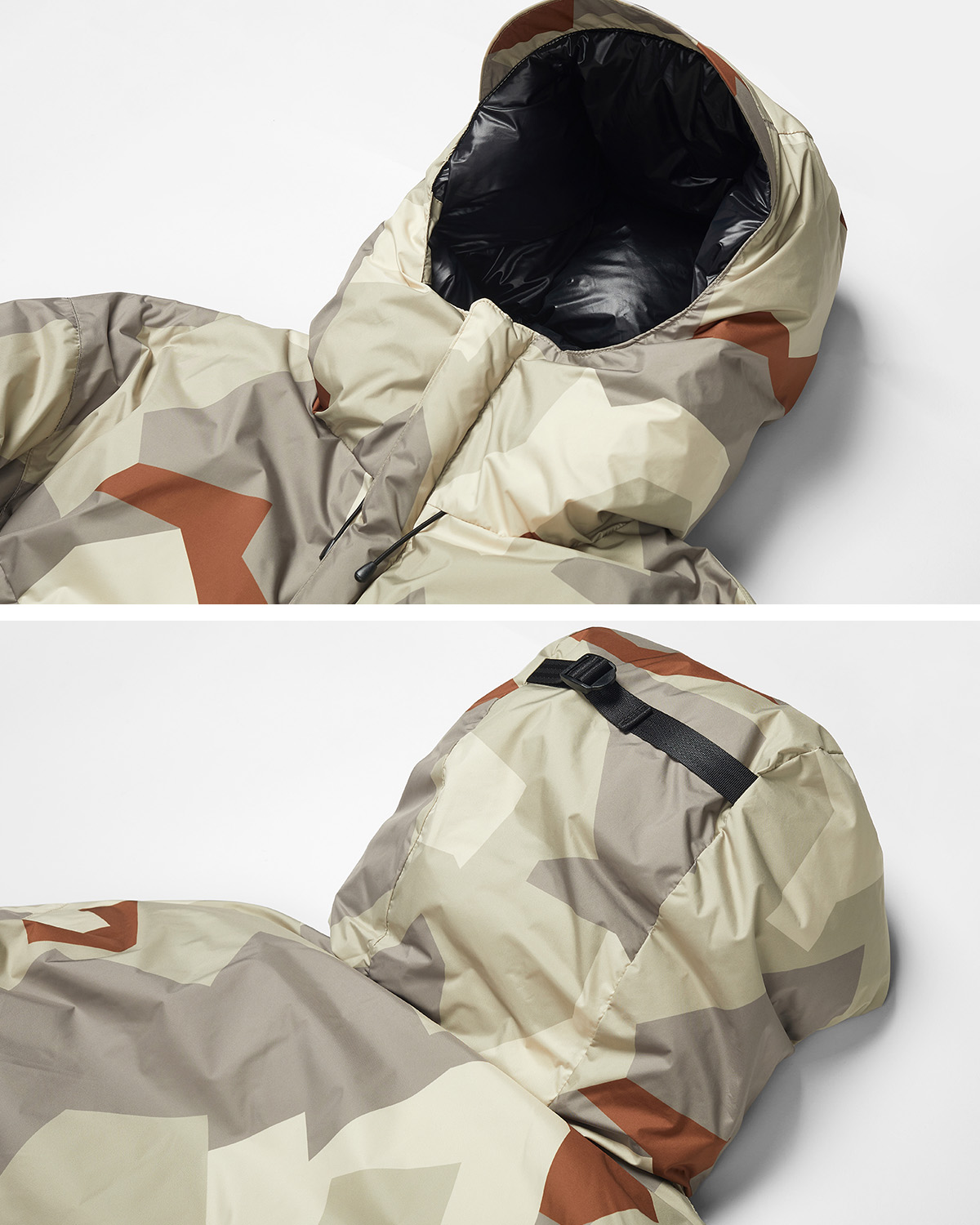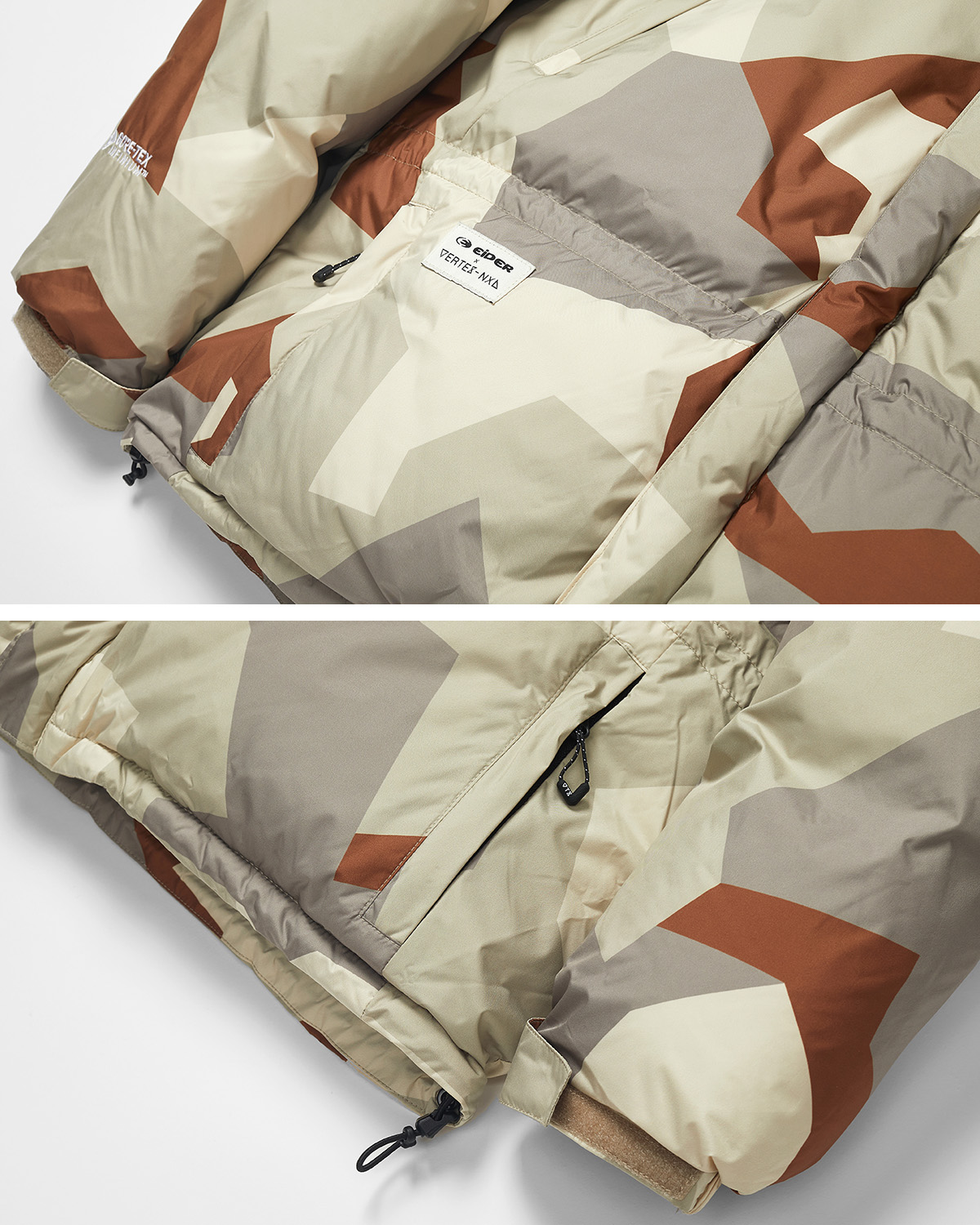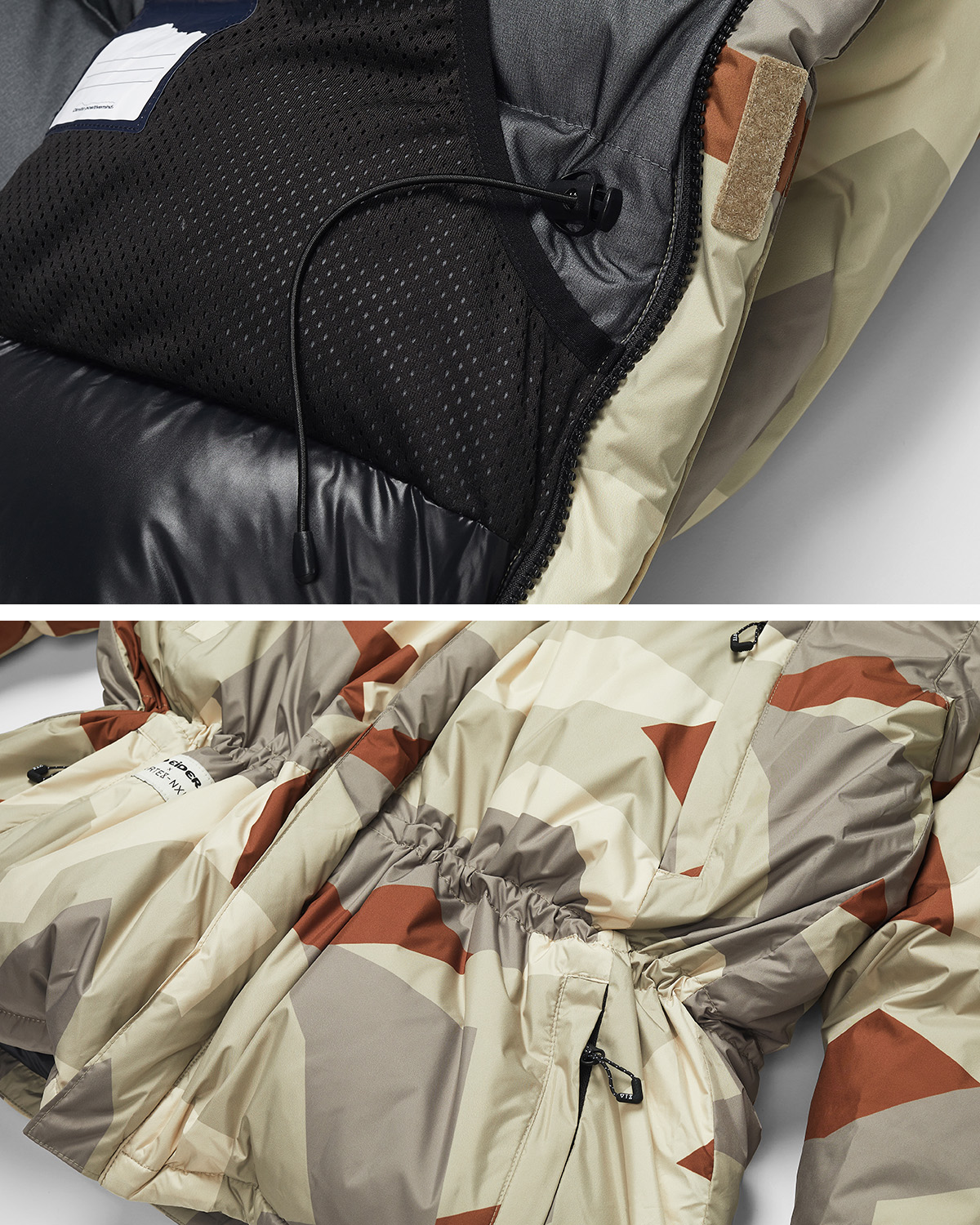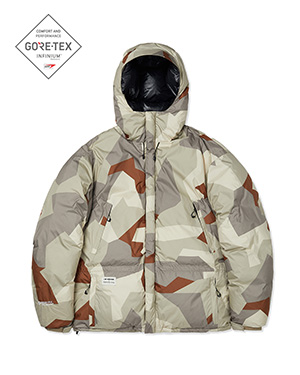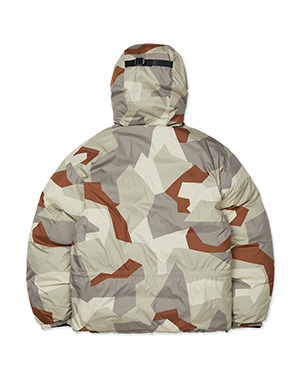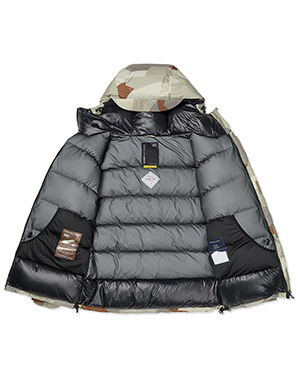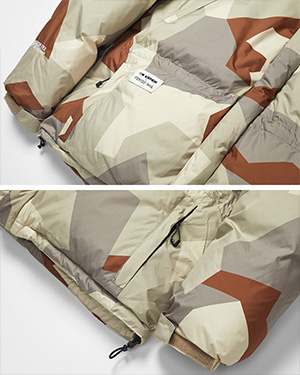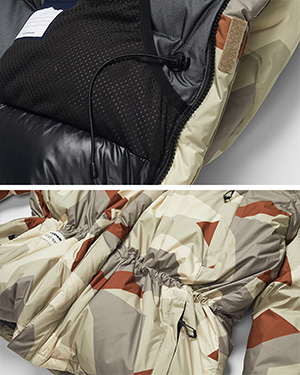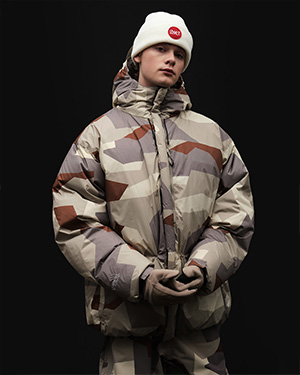 EASY SP DOWN (VTX X EIDER) JACKET
NTTE02278 / USD 299.00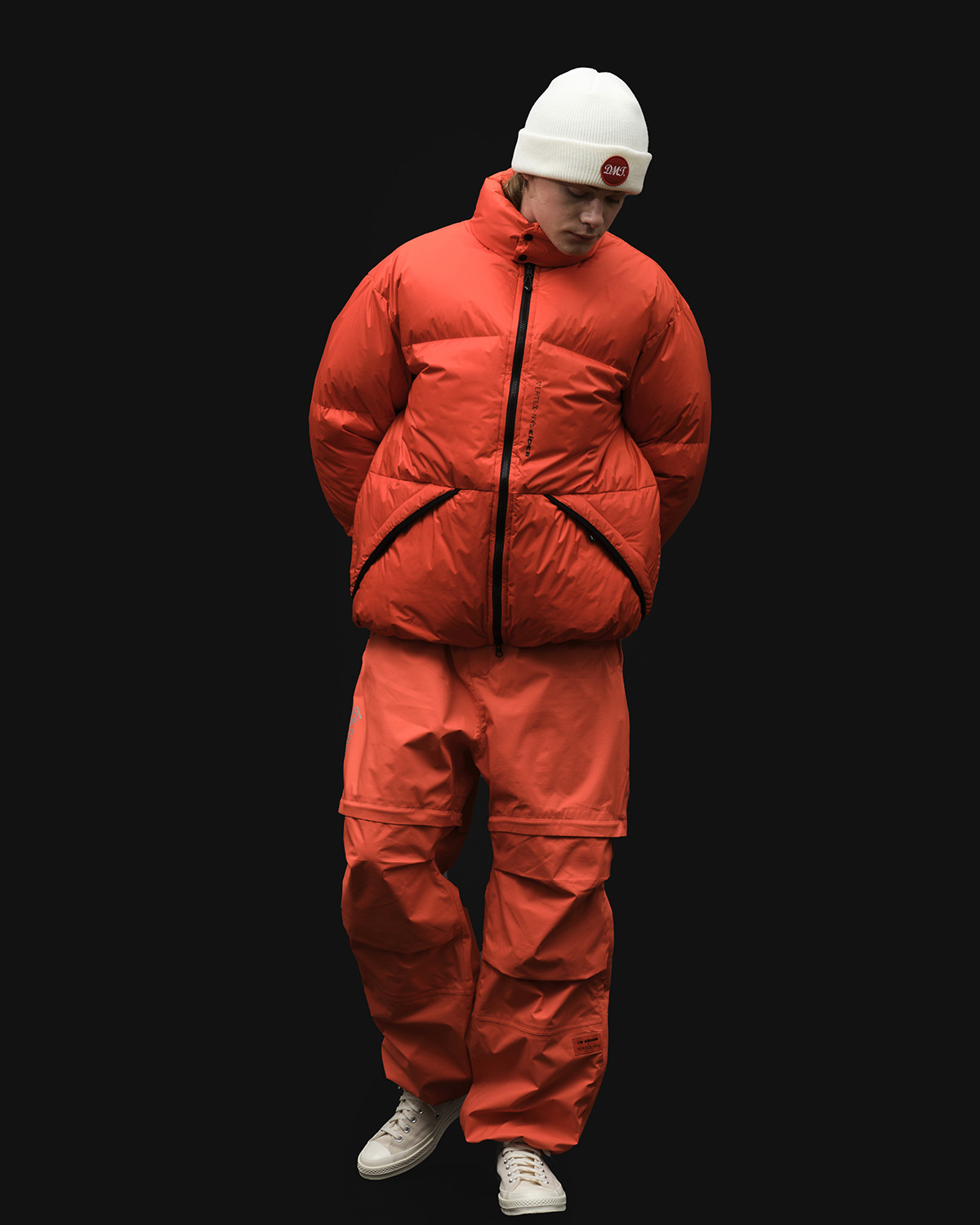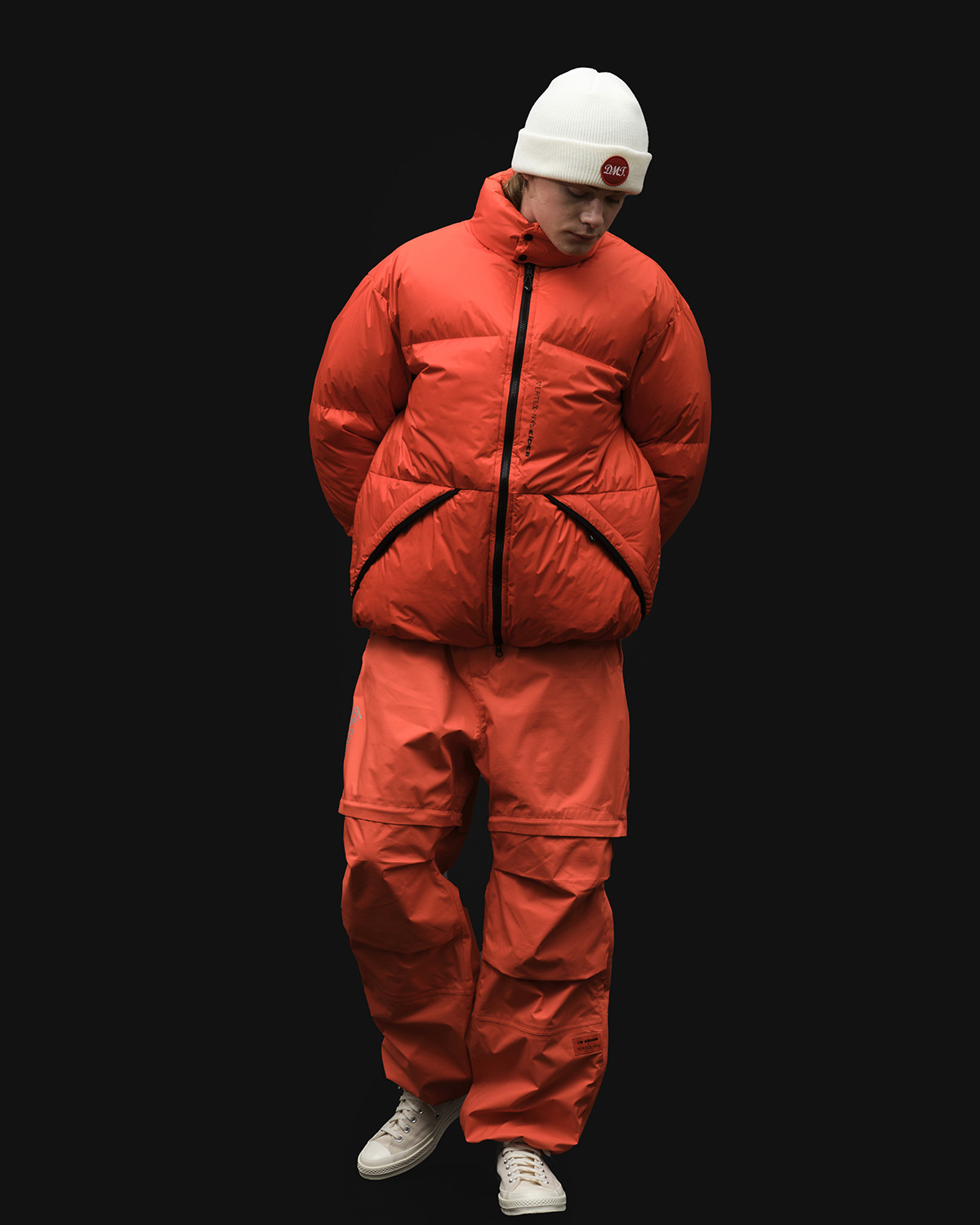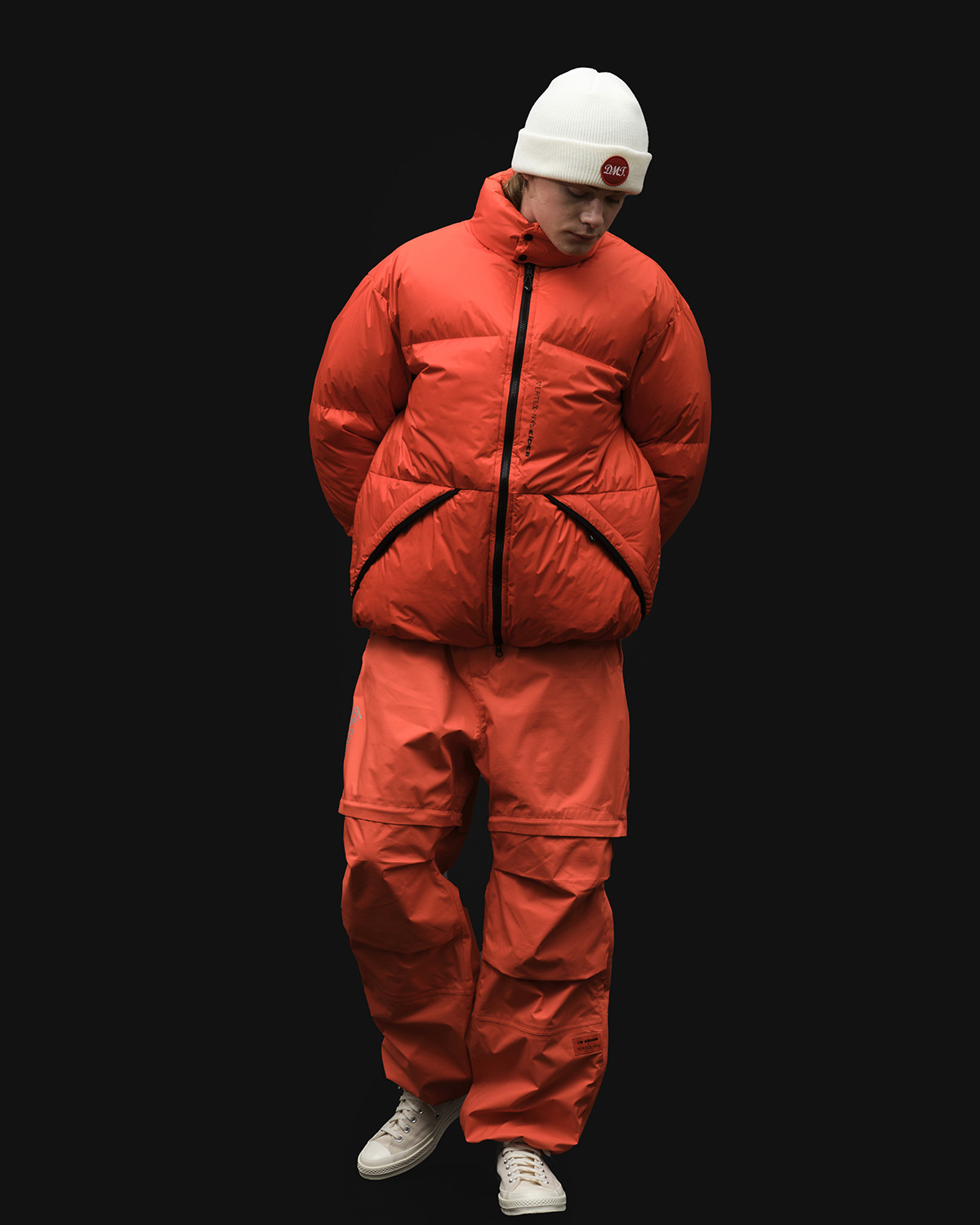 Abundant duck down filling and the use of ultra-light fabrics provides light weight and comfortable fit. It is a daily item that has a simple design that is perfect for daily life in the city and also active outdoor activities to be the perfect companion jacket for anywhere. Dimito's unique functionality and details are generously hidden inside the product.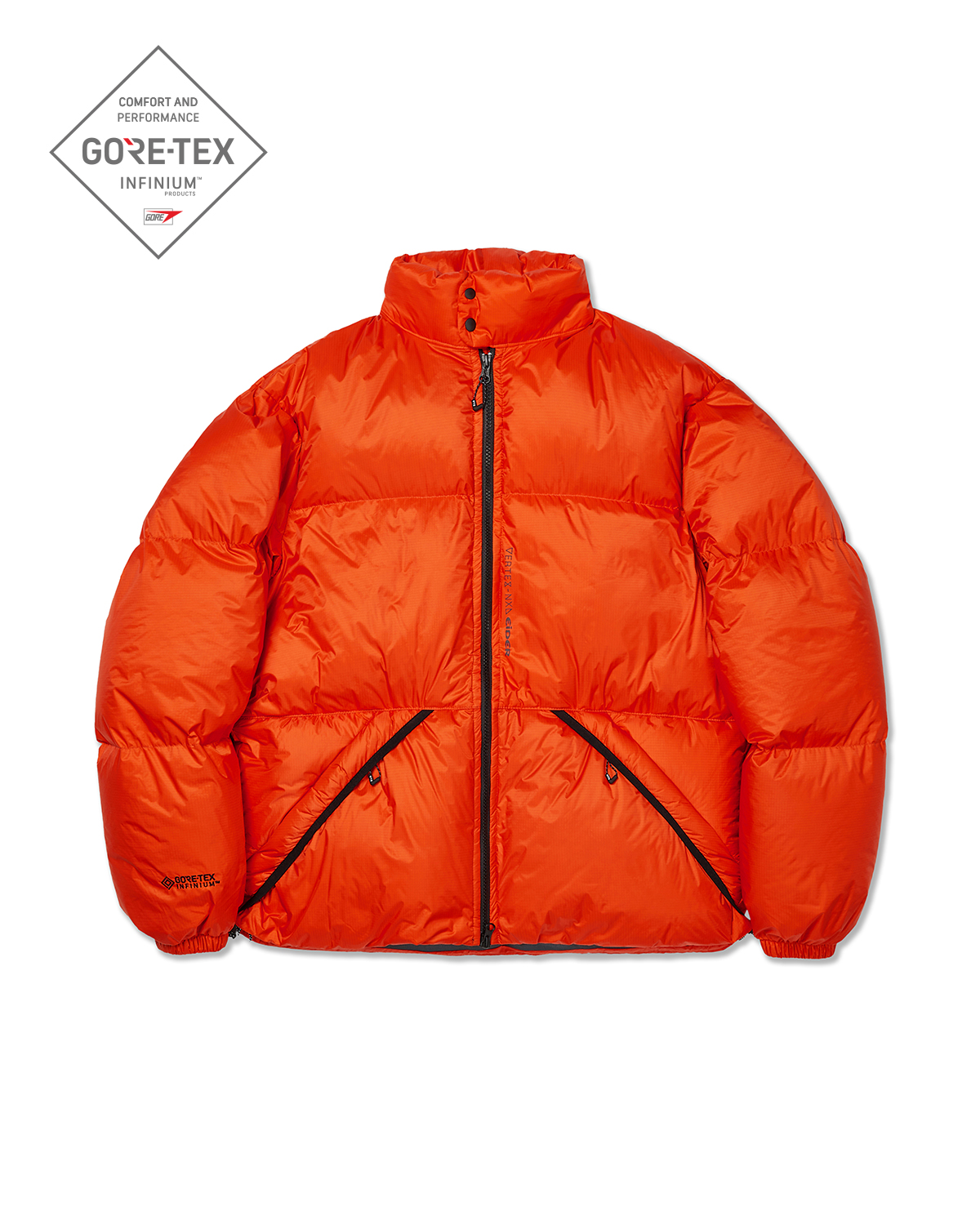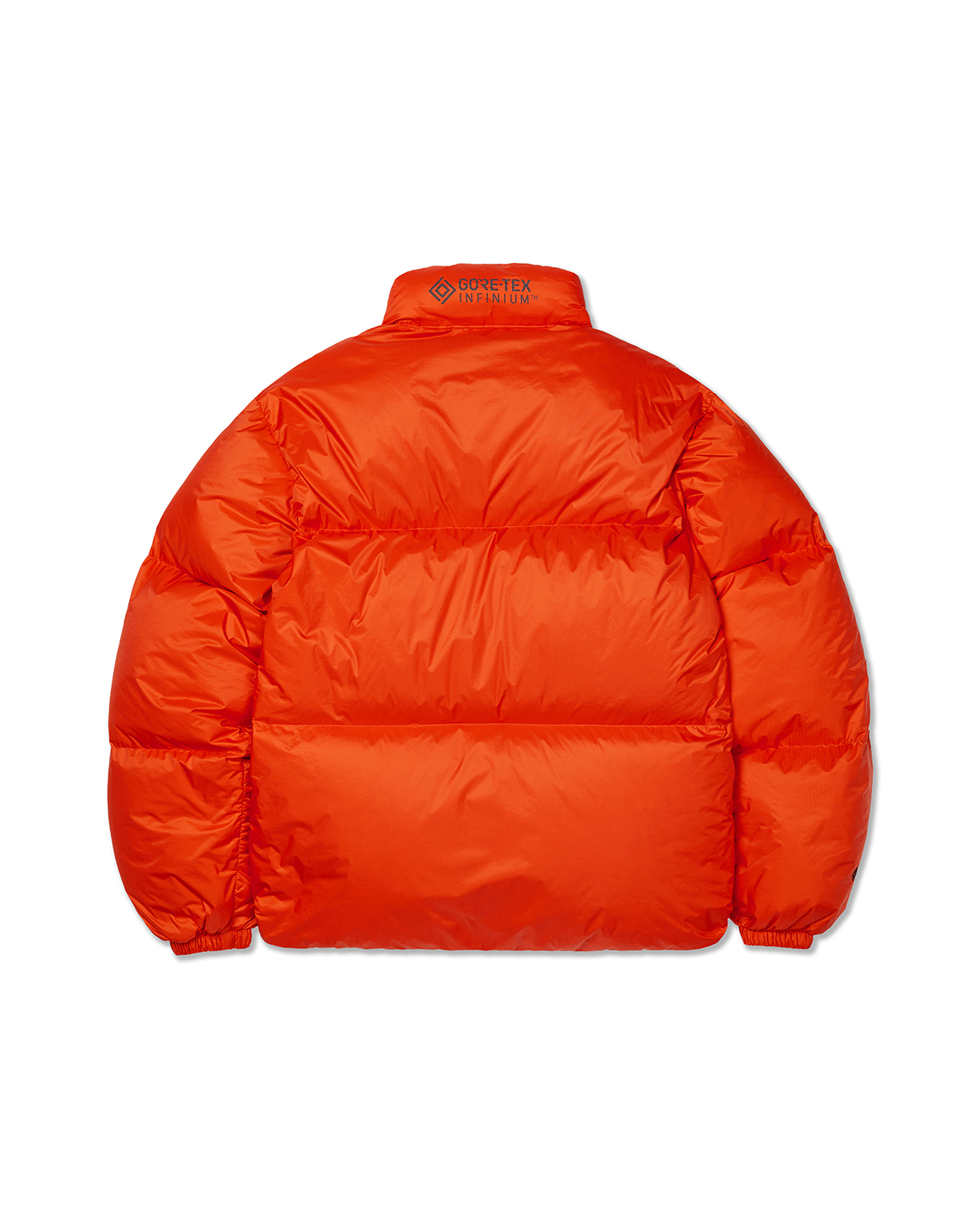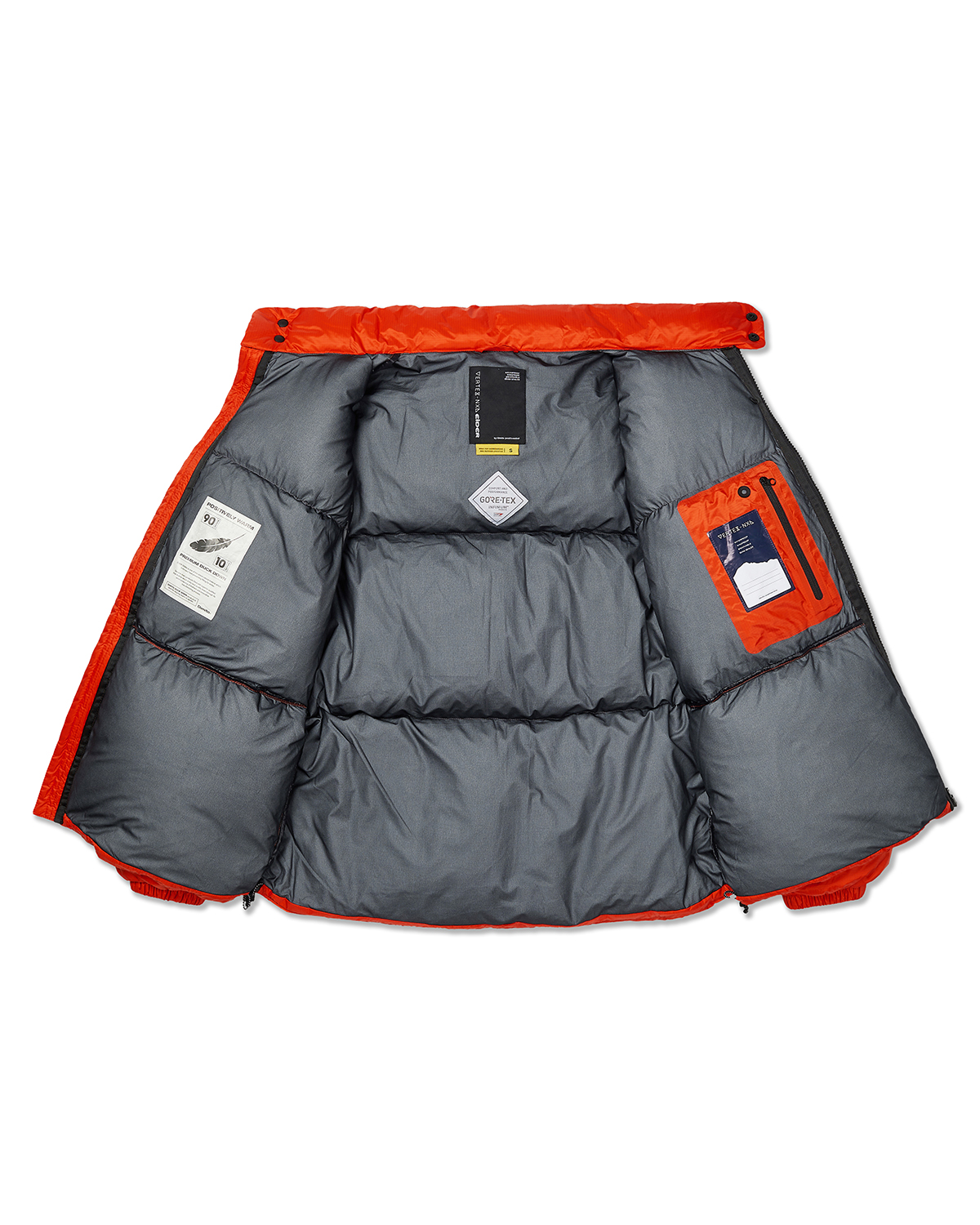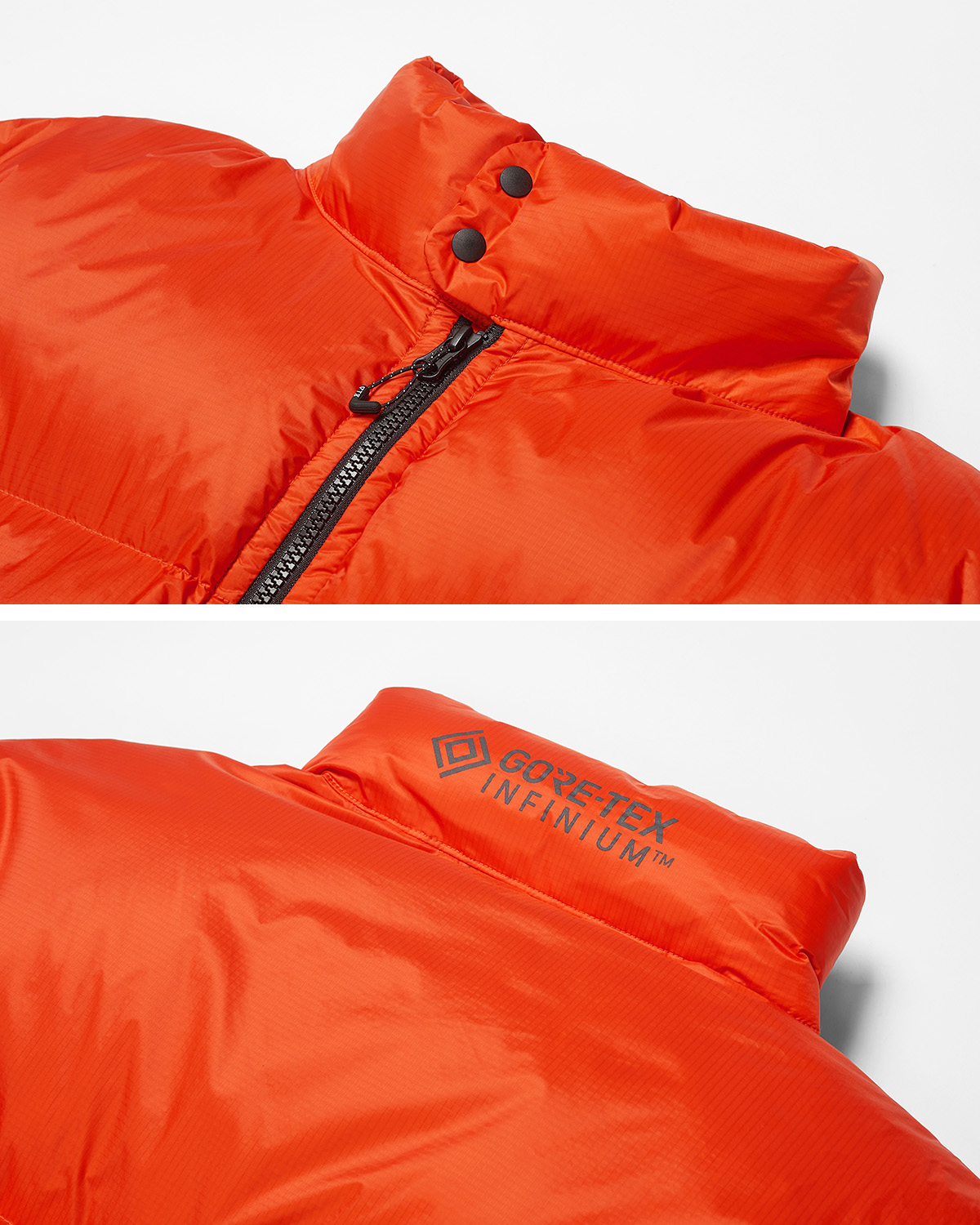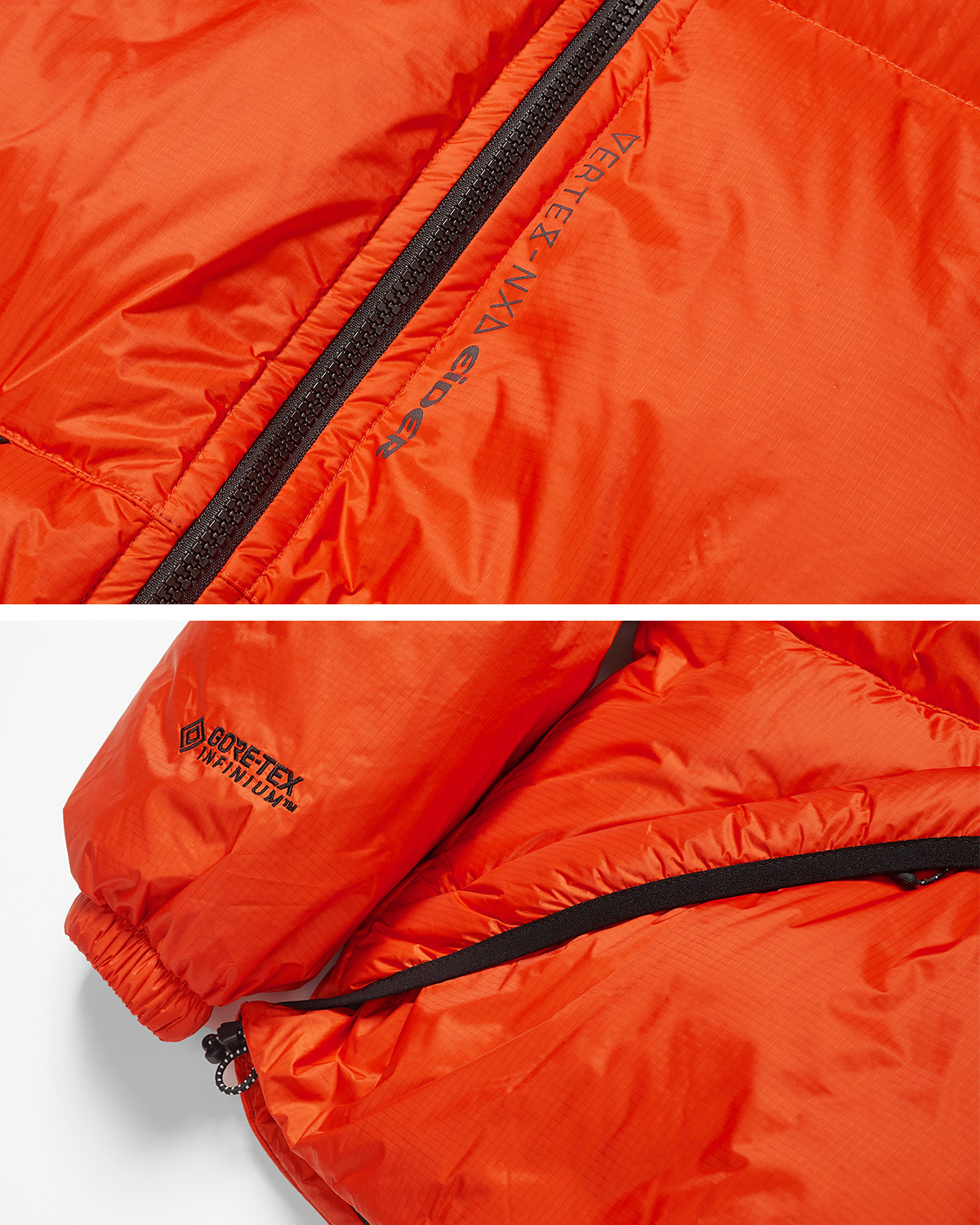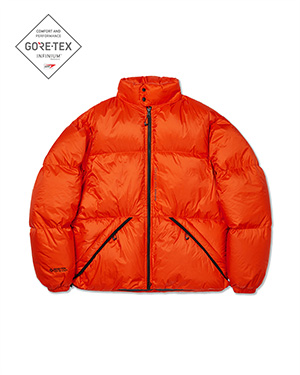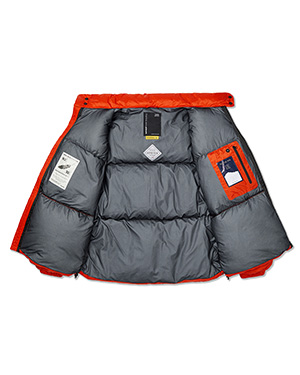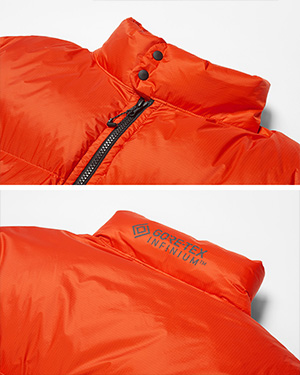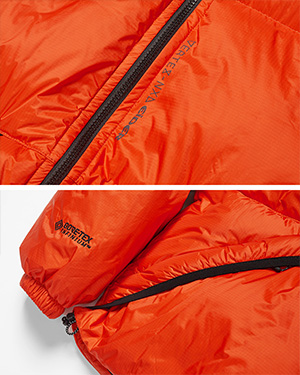 JUNGLE (VTX X EIDER) PANTS
NTSX02112 / USD 269.00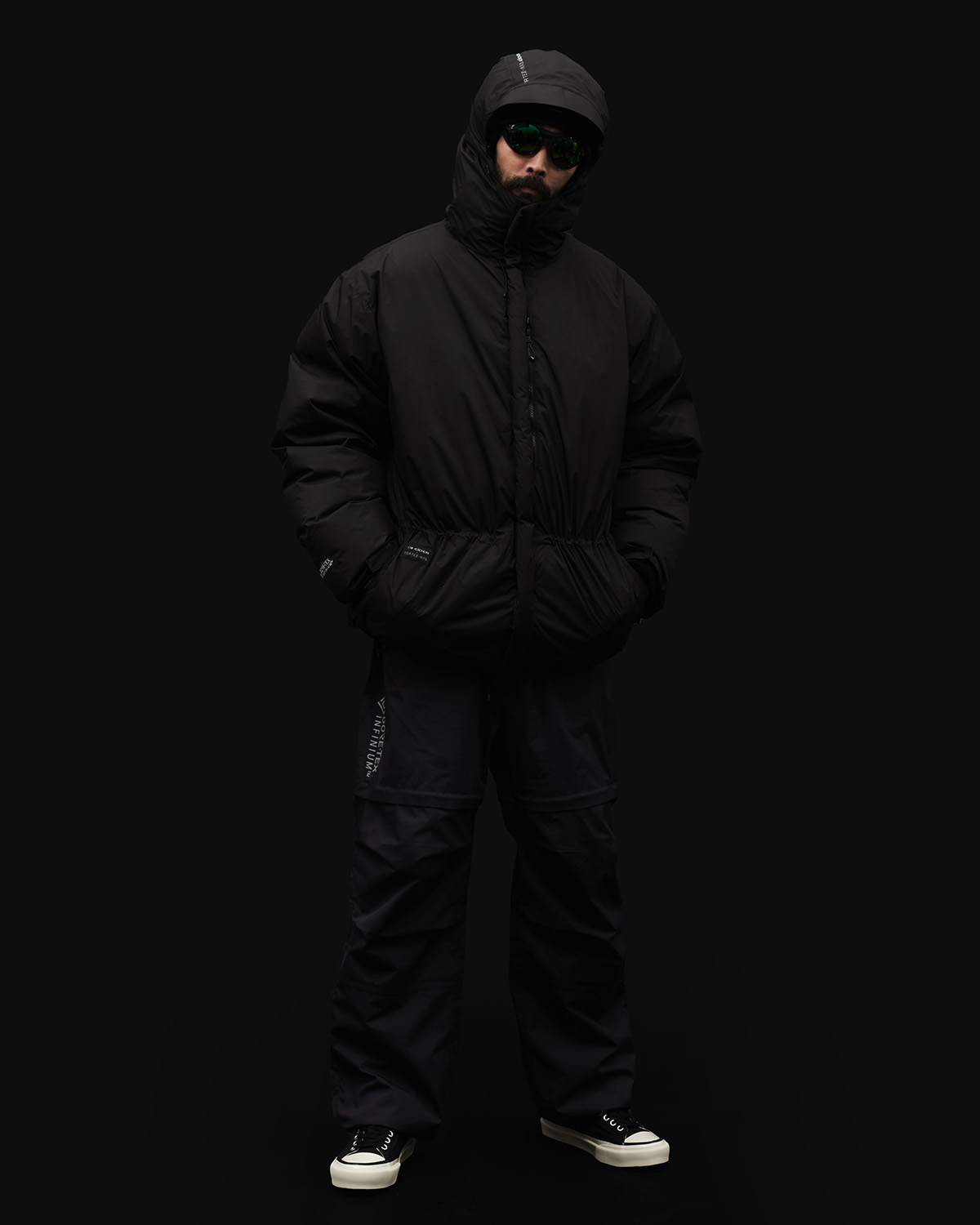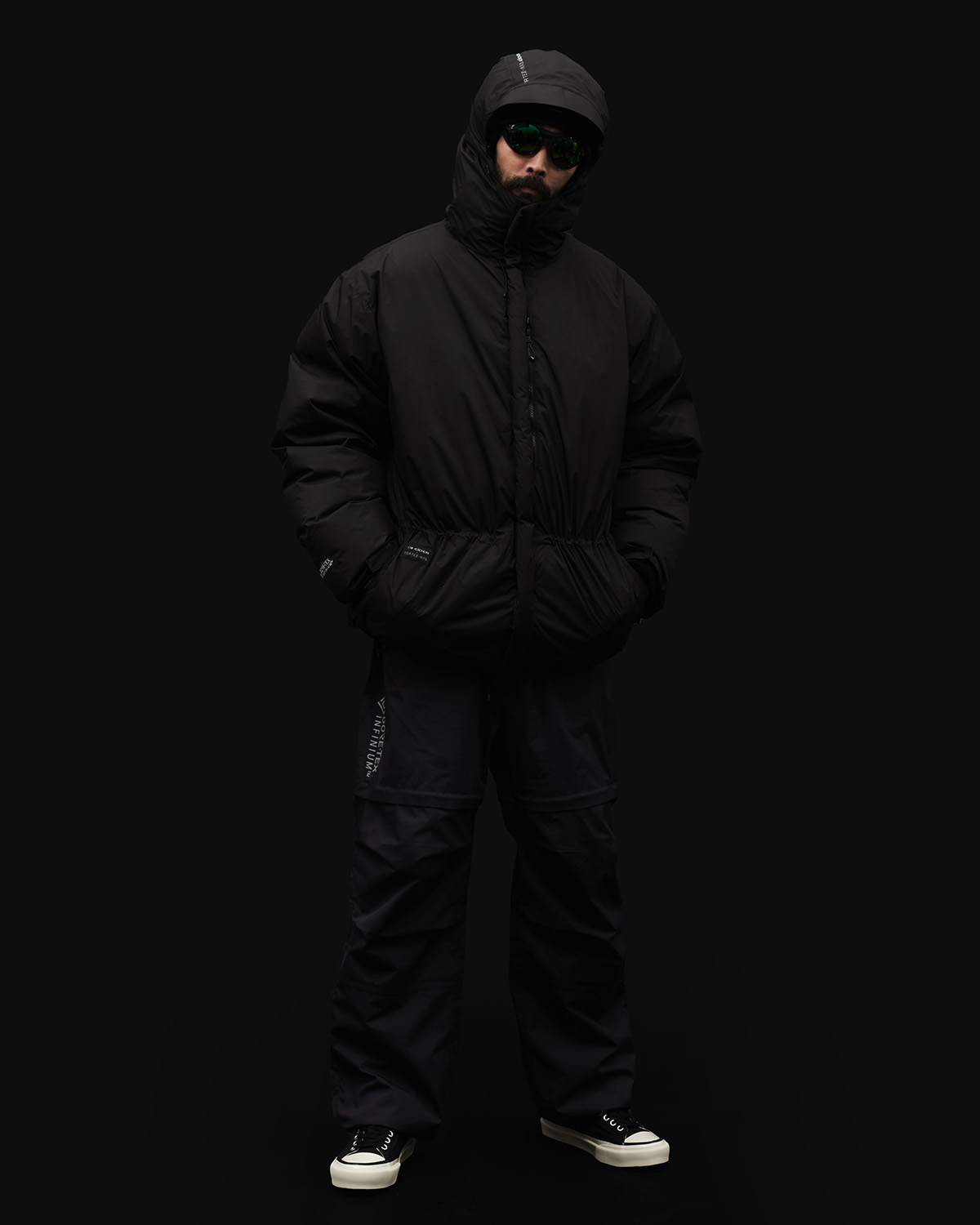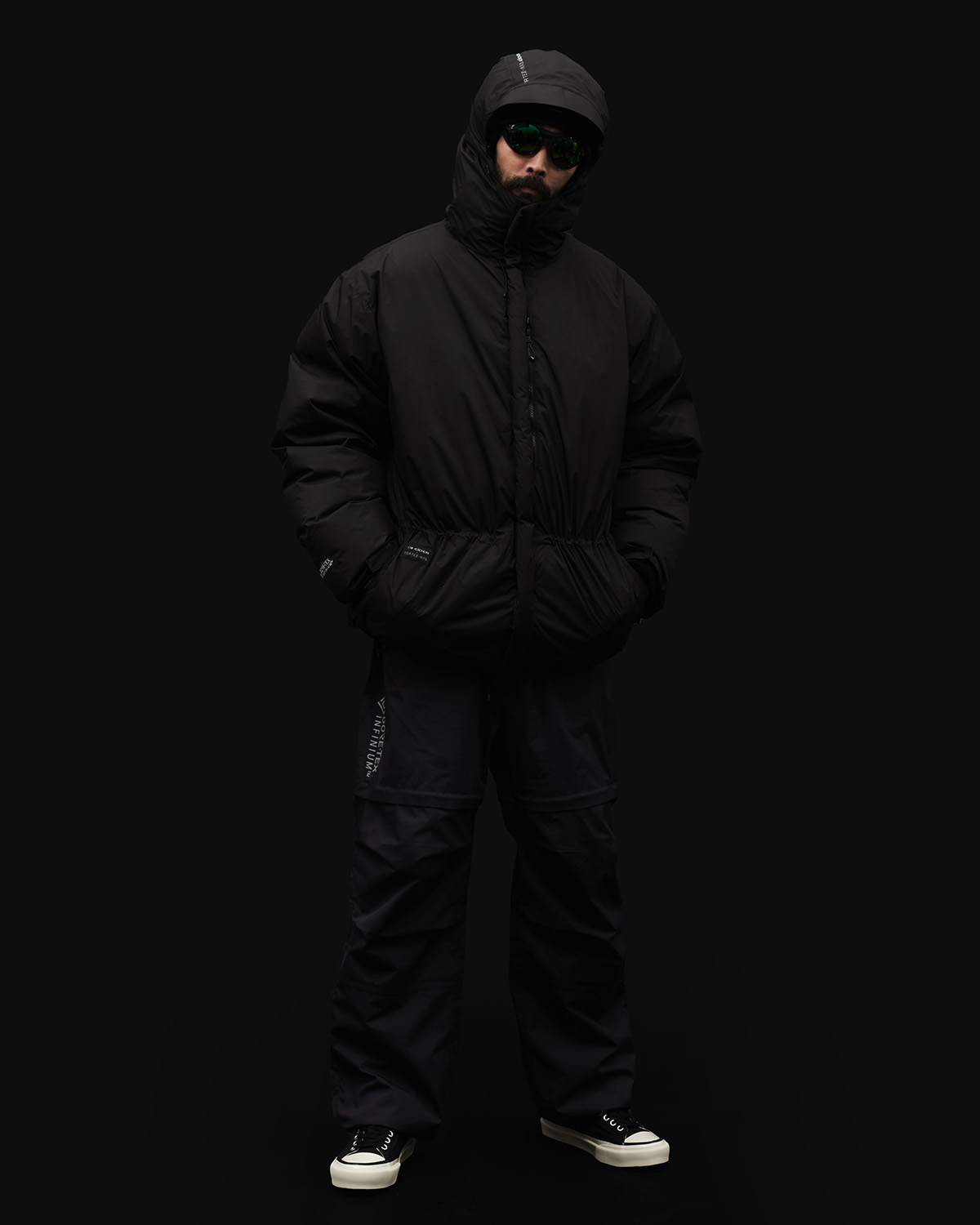 It can be worn as short pants by separating the pants into shorts through a hidden zipper feature placed on the leg-sleeve. It is a practical item that can be worn in various ways depending on the outdoor environment and weather. It is a tech pants that can be freely matched with active outdoor activities and daily life as it has the water-repellent/water-repellent ability unique to the Dimito brand.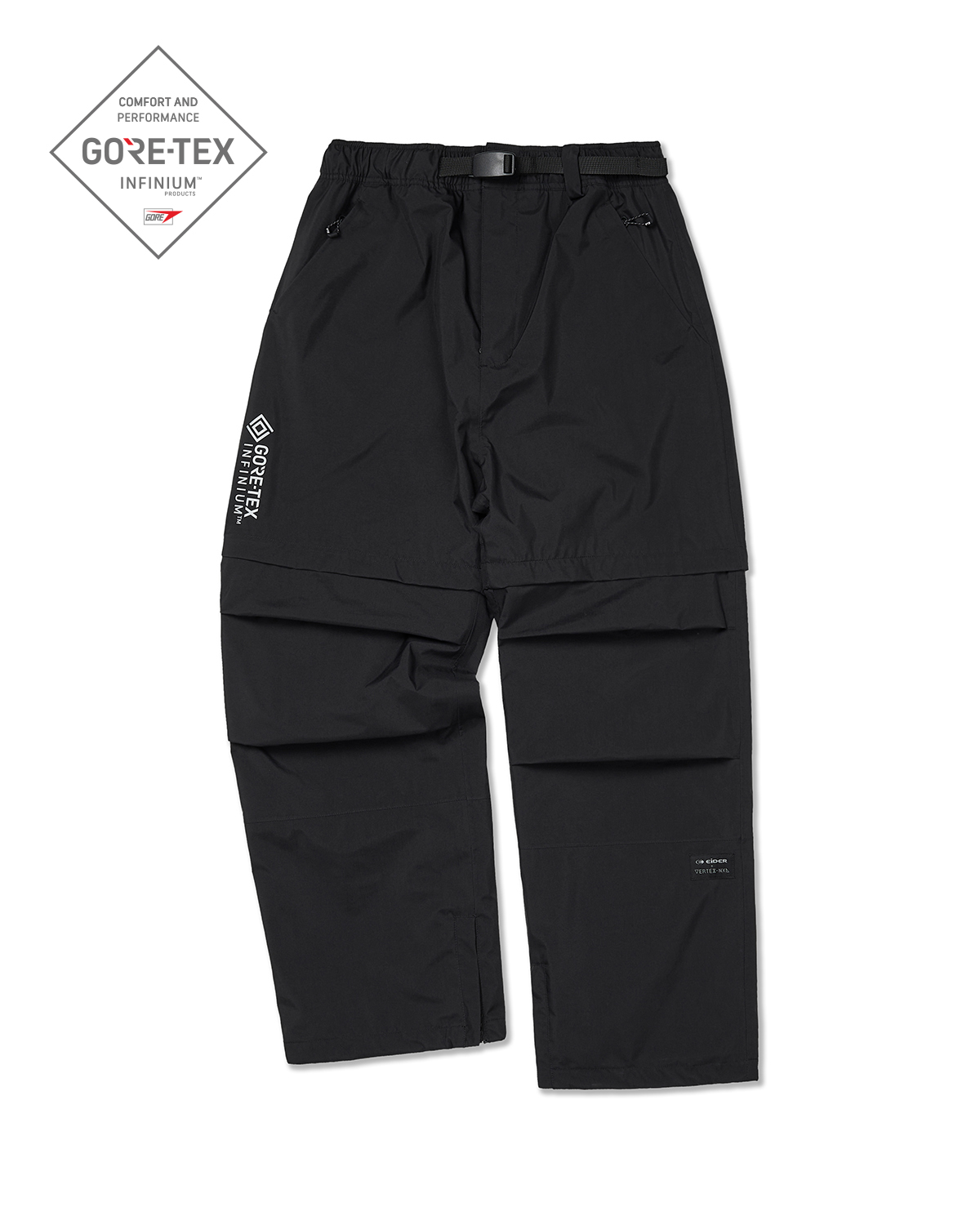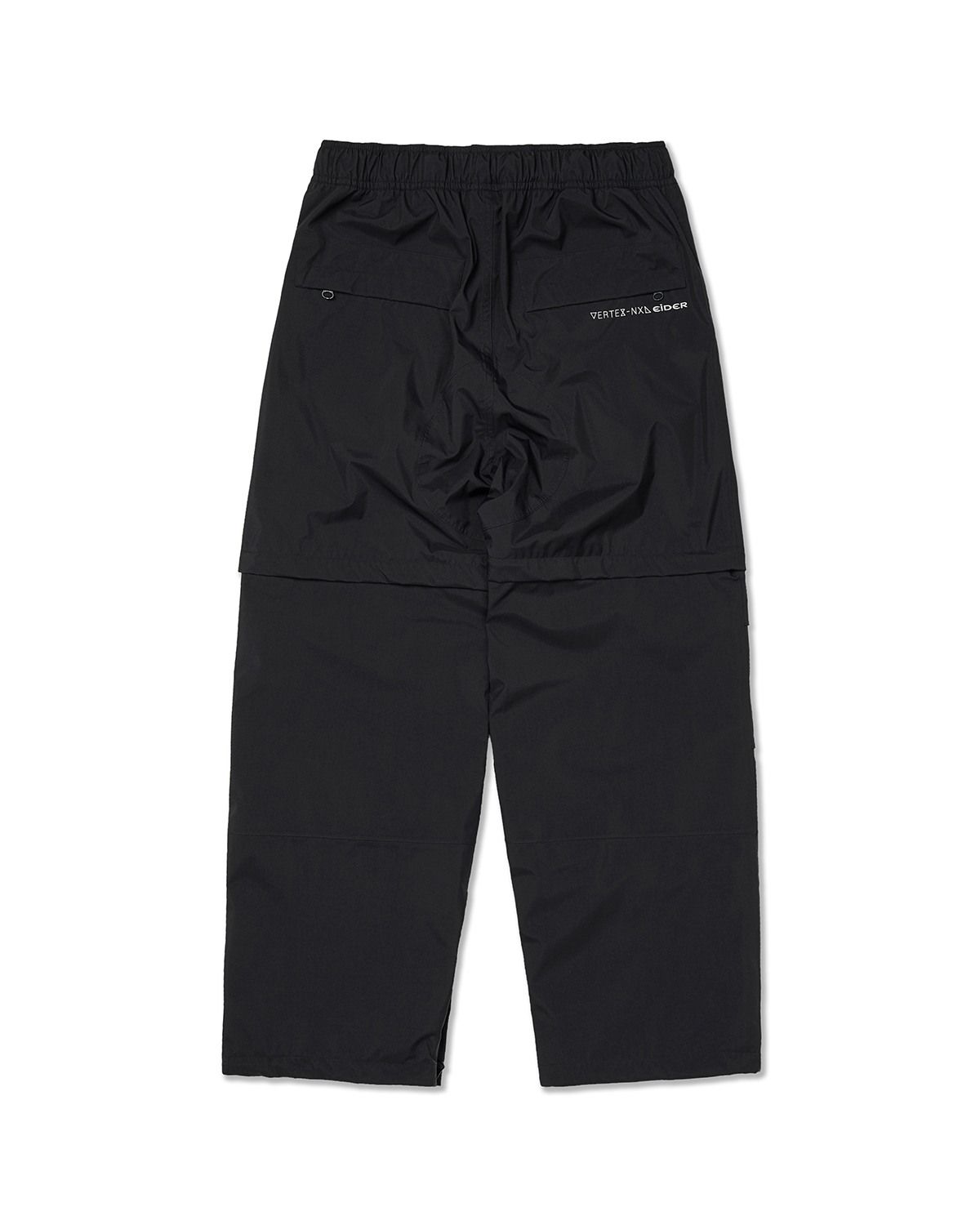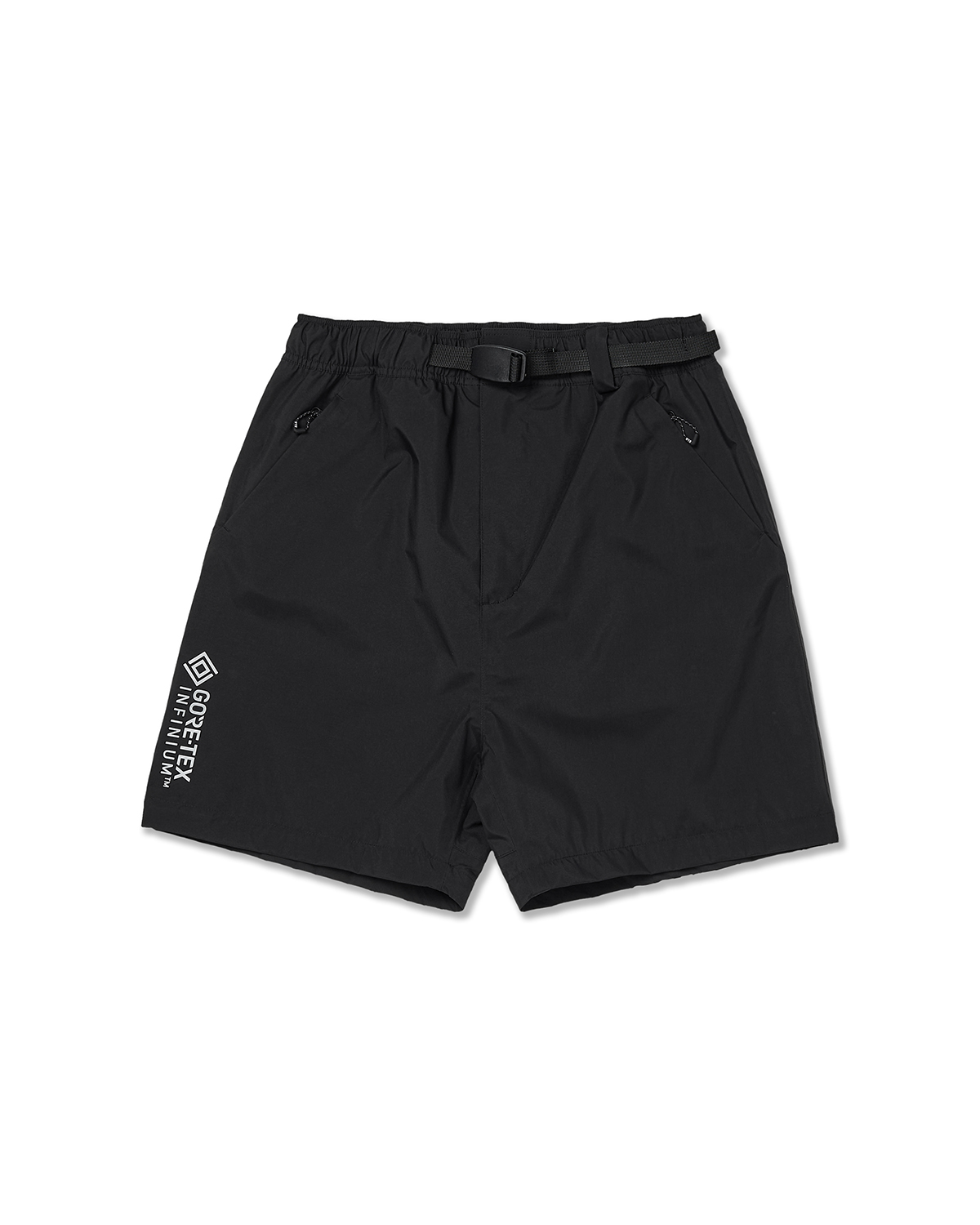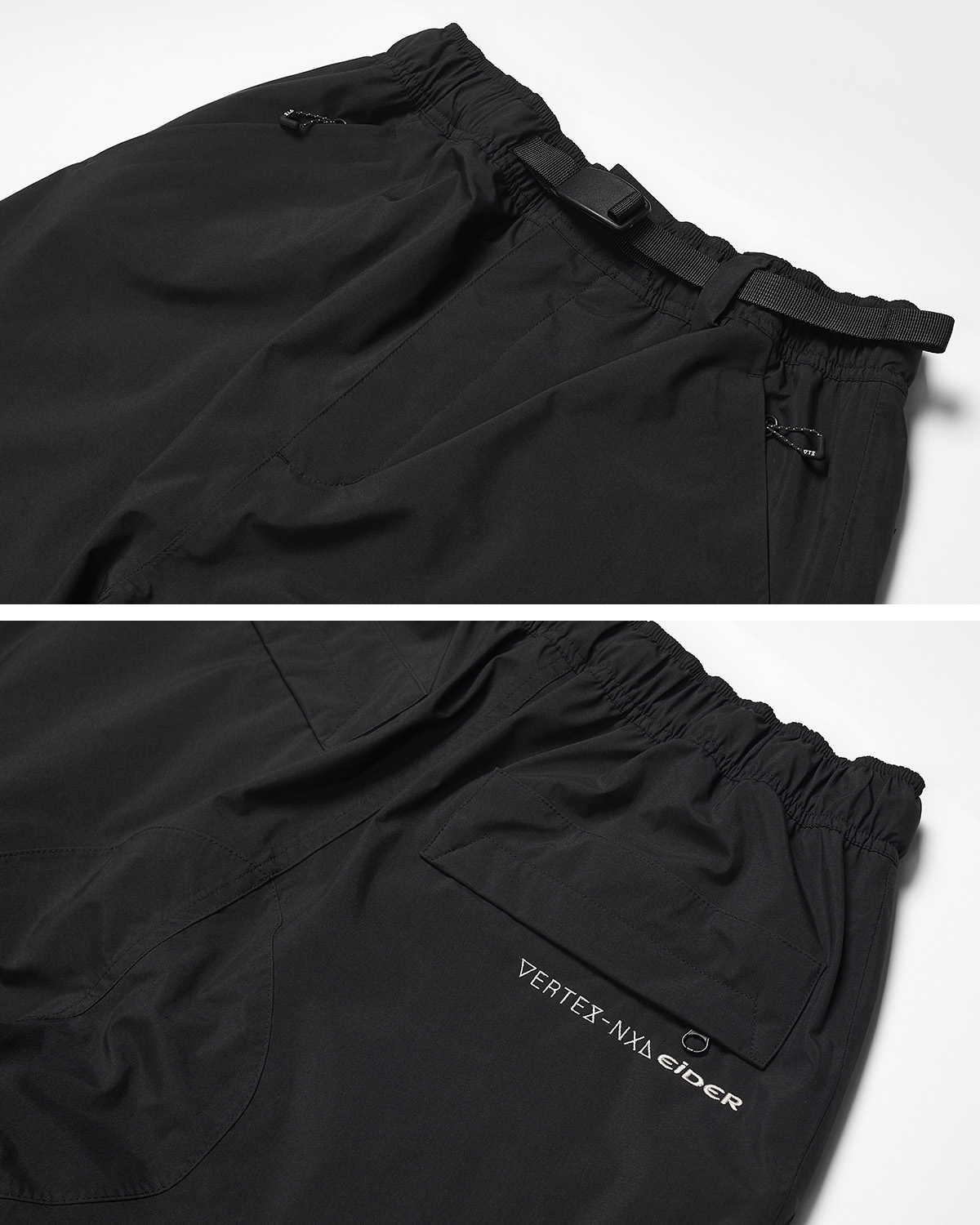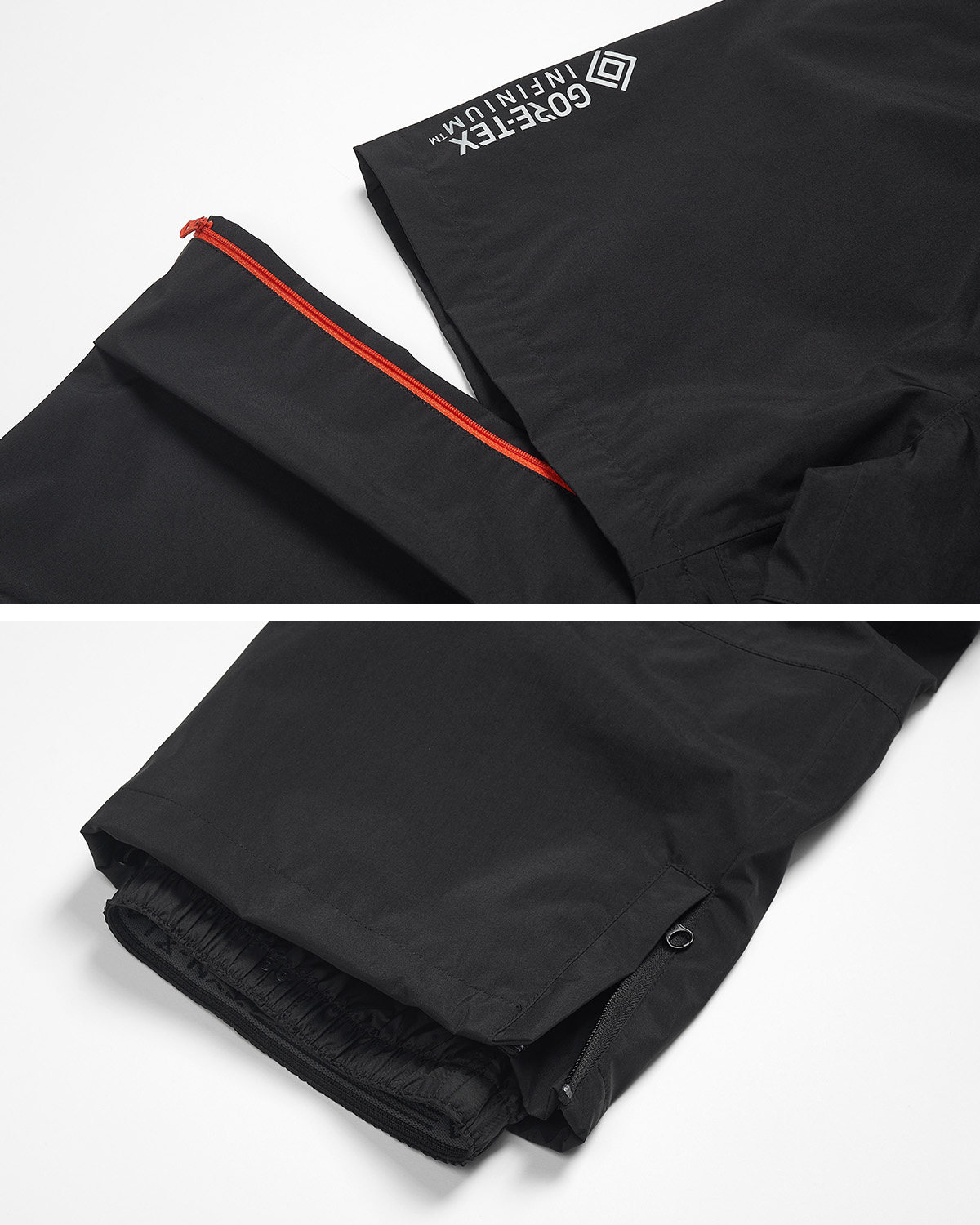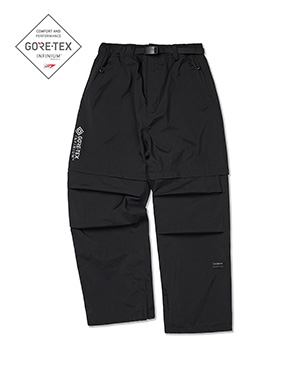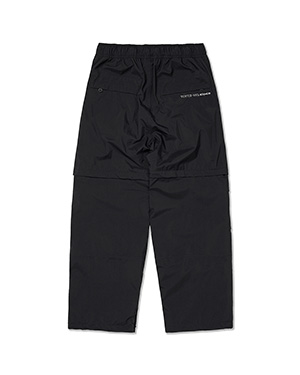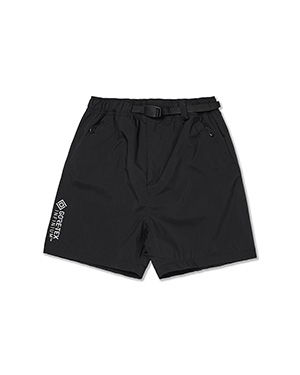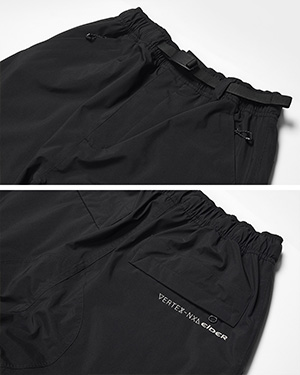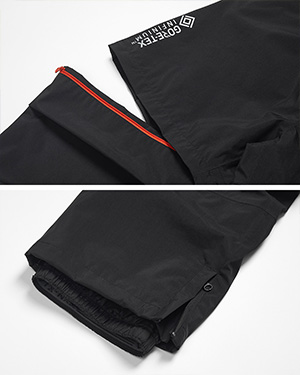 CORDUROY (VTX X EIDER) PANTS
FTSX03307 / USD 156.00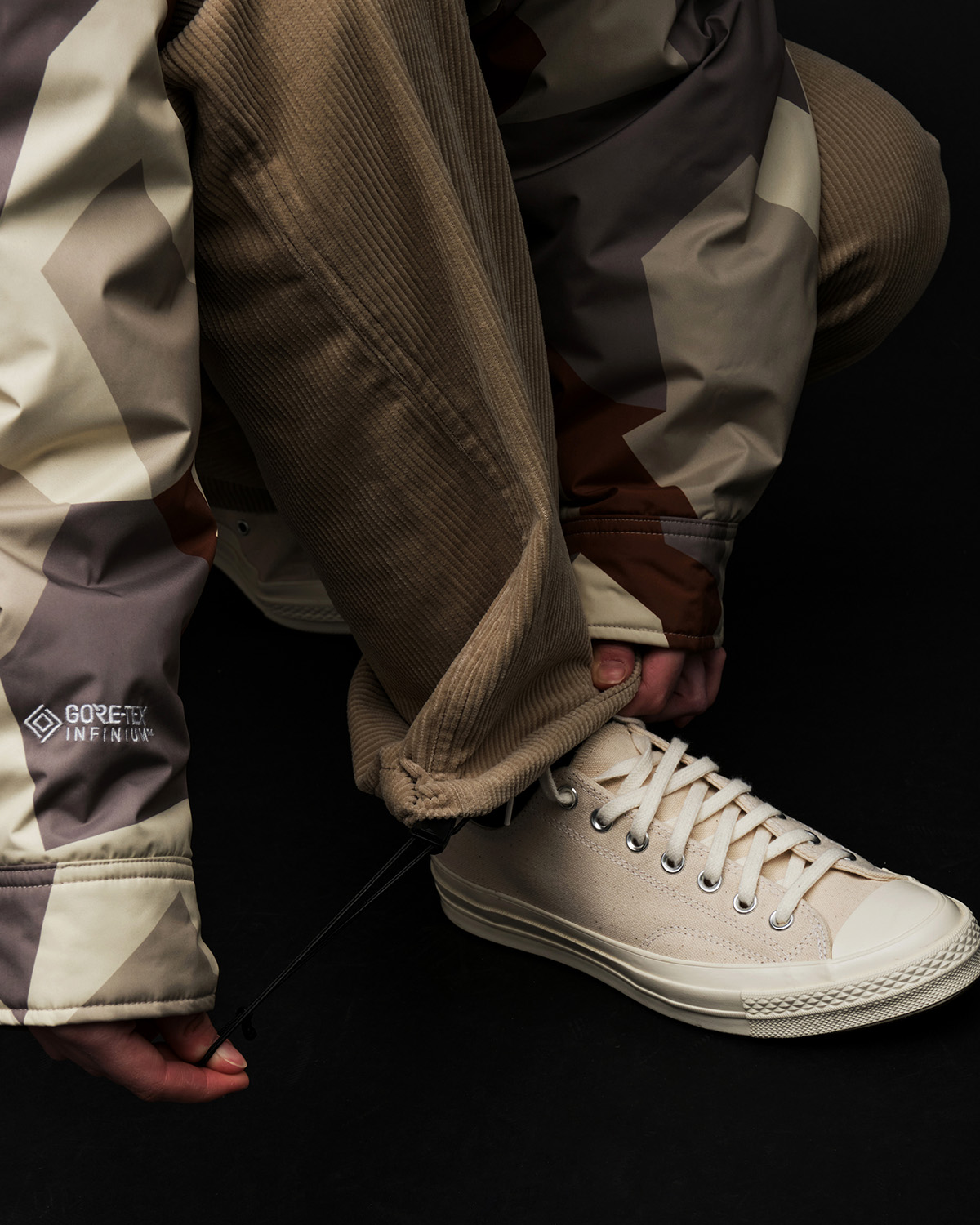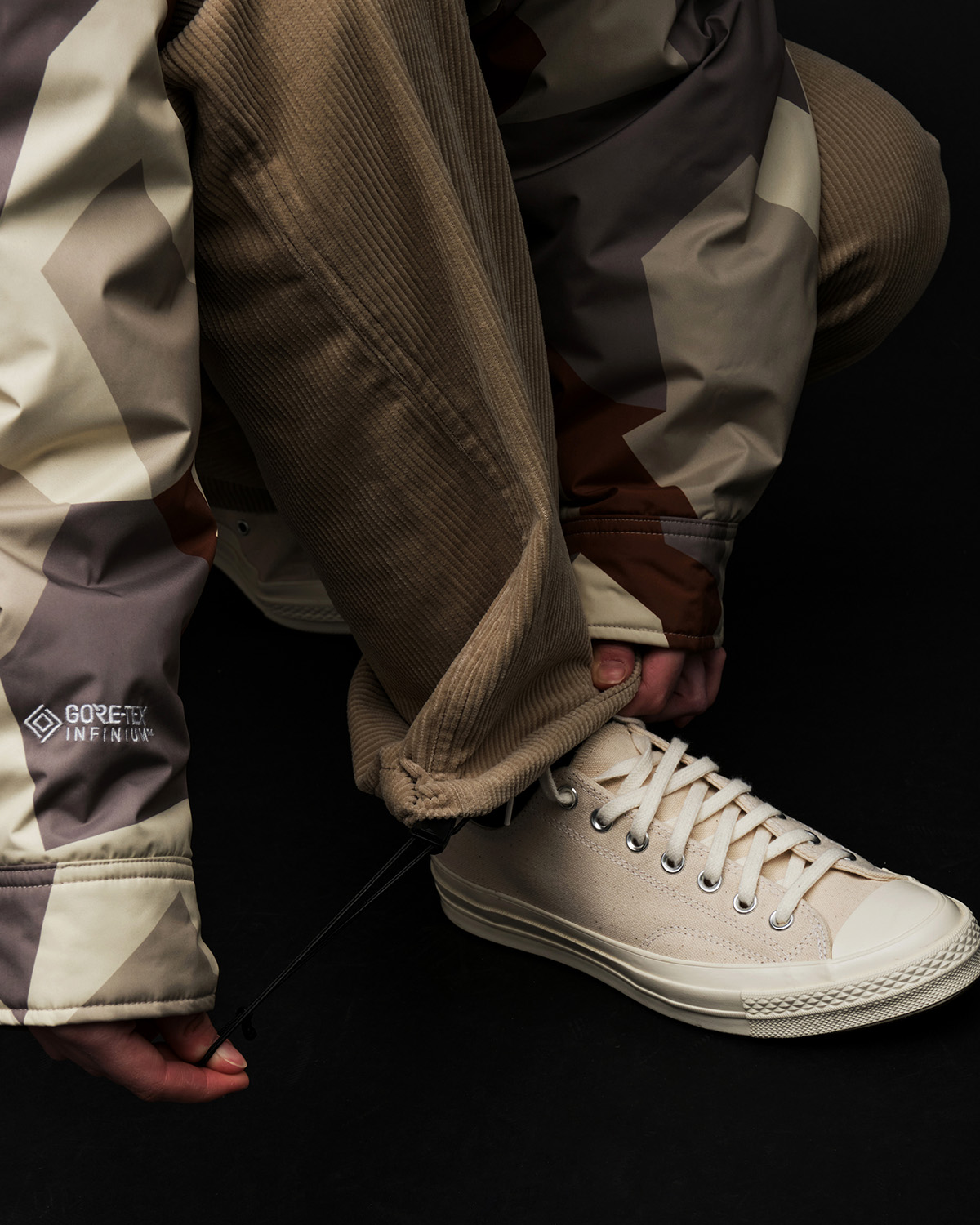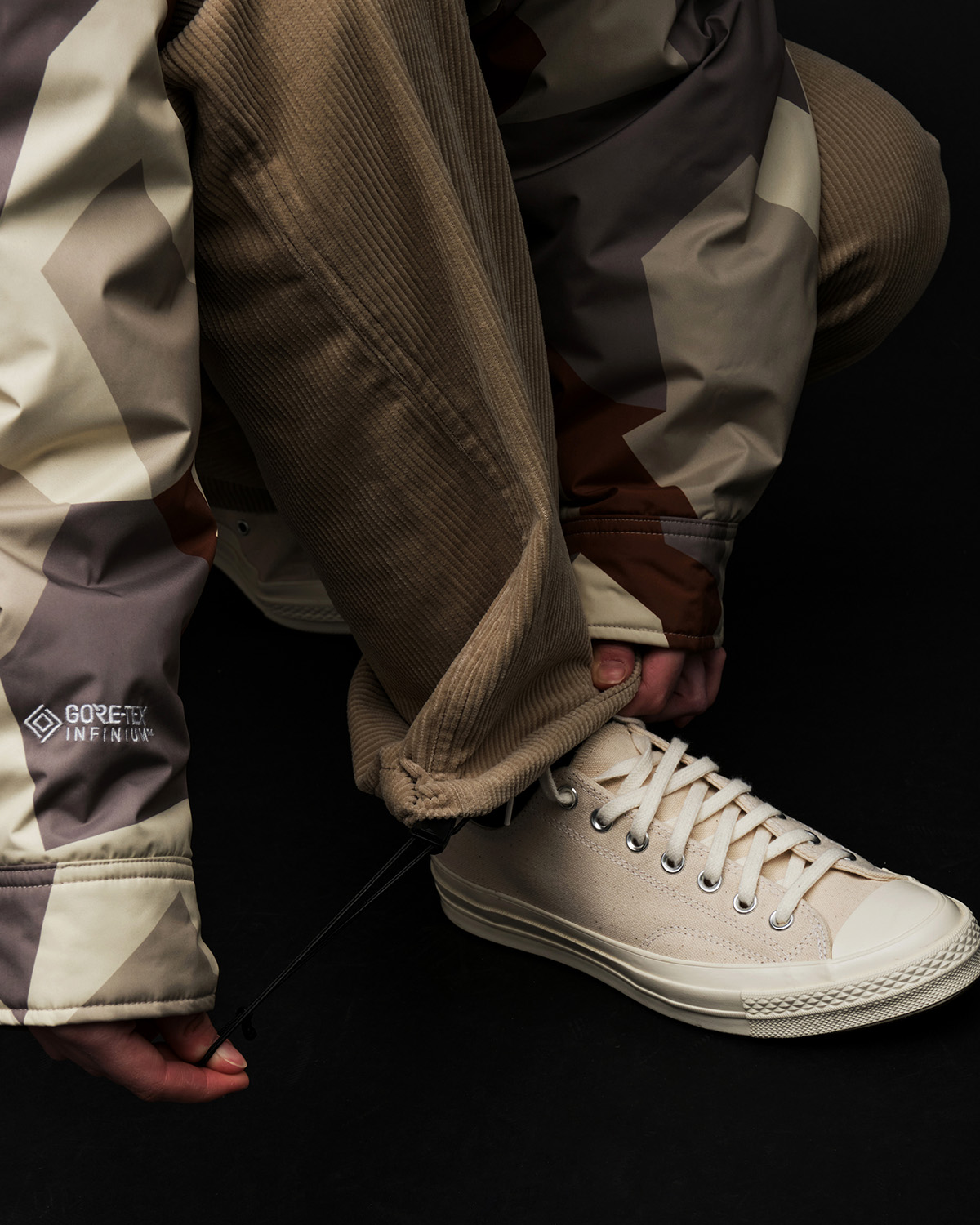 Classic high-density corduroy fabric and GORE-TEX INFINIUM fabric meet to provide robustness and a comfortable fit for active activities with sacrificing comfort. The mounted waist belt allows for quick adjustment for waist fit of the product. It is an item that can be naturally blended into daily style and also outdoor activities such as camping.